Events and Opportunities, 10/25-11/8
Iran's Movement for Women's Rights, Reflecting on Burnout, and Other Events and Opportunities, 10/25-11/8
October 25, 2022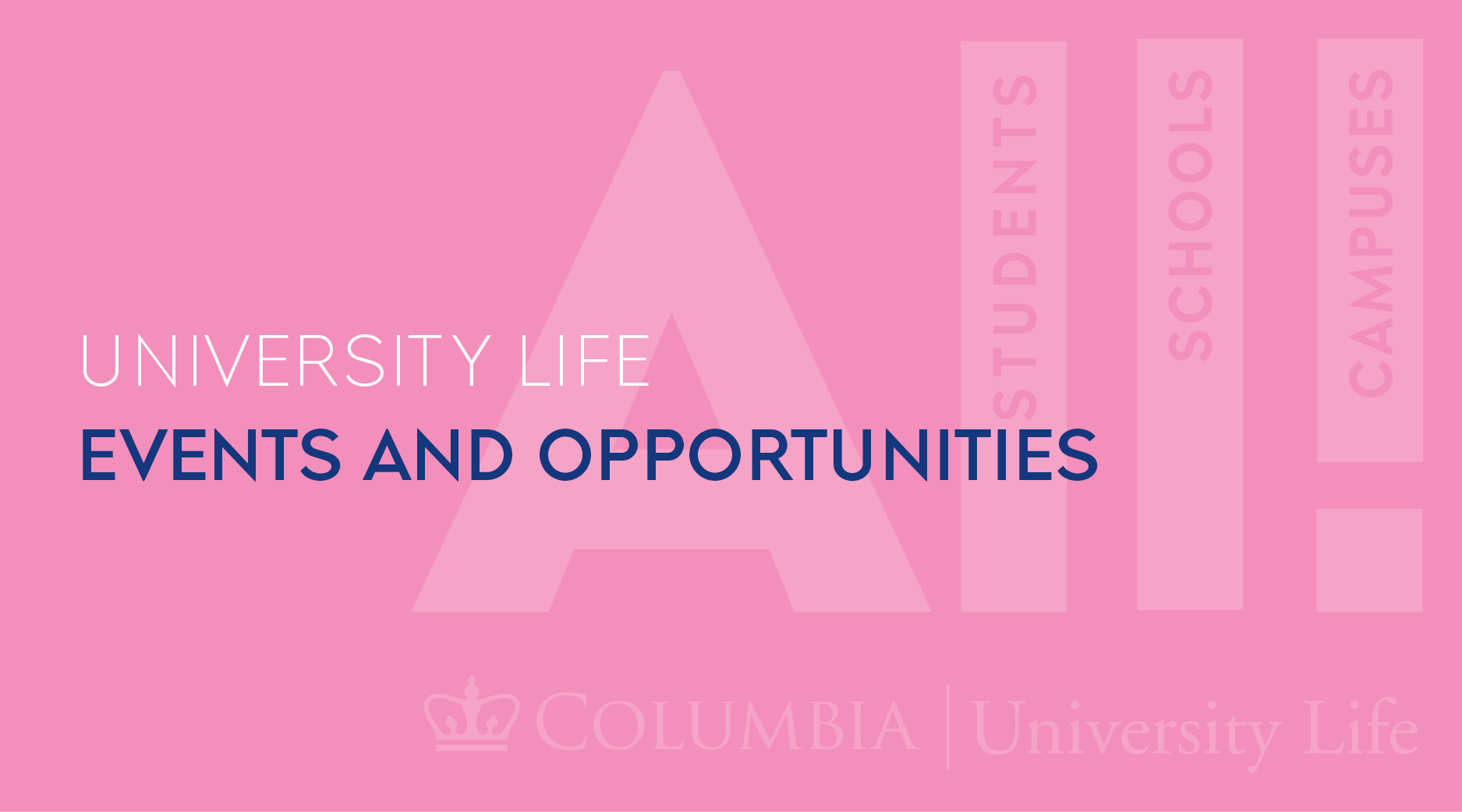 Dear Students, 
We hope you'll join us for Women, Life, Freedom: Iran's Movement for Women's Rights on Thursday, November 3rd from 12:00 - 1:00 PM. This conversation, with a range of Columbia experts, will explore the unrest in Iran within the broader historical and geo-political context, where it may lead, and how it connects with other global challenges. This virtual event is co-sponsored by University Life and the Office of the President. 
Learn more, register and submit questions for the panelists here.
Iranian students and students of the diaspora seeking a supportive space: 
Events and Opportunities with University Life:
Community Citizenship Initiative Events
The following events fulfill one of the requirements for the Community Citizenship Initiative (CCI). ALL new students are required to complete CCI by November 4.
Happening Around Campus
Visit University Life's website, Instagram and Facebook for more information and events, and please reach out to [email protected] with any suggestions or questions.
Take care,
Joseph Defraine Greenwell, Ed.D.
Vice President for Student Affairs
University Life
Gender Pronouns: He/Him/His
Ixchel Rosal
Senior Associate Vice President for Student Life
University Life
Gender Pronouns: She/Her/Hers