The University Life Events Council is a group of students from across Columbia's 17 schools who plan activities that connect students and foster a sense of community and belonging across Columbia.
What does the University Life Events Council do? 
The University Life Events Council designs events that:
Build community for all students across all schools and campuses
Create opportunities for students to connect beyond their schools
Promote inclusion and belonging, sexual respect, University community traditions and the arts. 
What kinds of events does the University Life Events Council offer?
Welcome Home Columbia - Low-Lapalooza: Silent Disco, Passport to Columbia, Speed Friending 
Major Events - Drag Bingo, Night at Butler, Low Lounge
Film - Movie screenings, CU Film Showcase, Rocky Horror Picture Show
Social - Virtual Speed Friending, Dinner with Strangers, Pumpkin Painting
Service - Day of Service, Park Clean Up and Picnic, ongoing service opportunities
Events Council Highlights
Image Carousel with 13 slides
A carousel is a rotating set of images. Use the previous and next buttons to change the displayed slide
Slide 1: Students Participate in Raffle at Low Lounge

Slide 2: Two students at Low Lounge smiling

Slide 3: Students pose for a selfie at Morningside Park Clean Up

Slide 4: Students enjoying sweet treats at Low Lounge

Slide 5: Student DJ dances at Low-lapalooza Silent Disco

Slide 6: Students pose at Speed Friending event

Slide 7: Student sings at Low Lounge

Slide 8: Students dance at Low-lapalooza Silent Disco

Slide 9: Students Play cards at Dinner with Strangers

Slide 10: ULEC leadership member makes announcement at Low Lounge: A Winter Workshop

Slide 11: Students play cards at speed friending event

Slide 12: Student high fives Roar-ee

Slide 13: Students chatting and laughing at Dinner with Strangers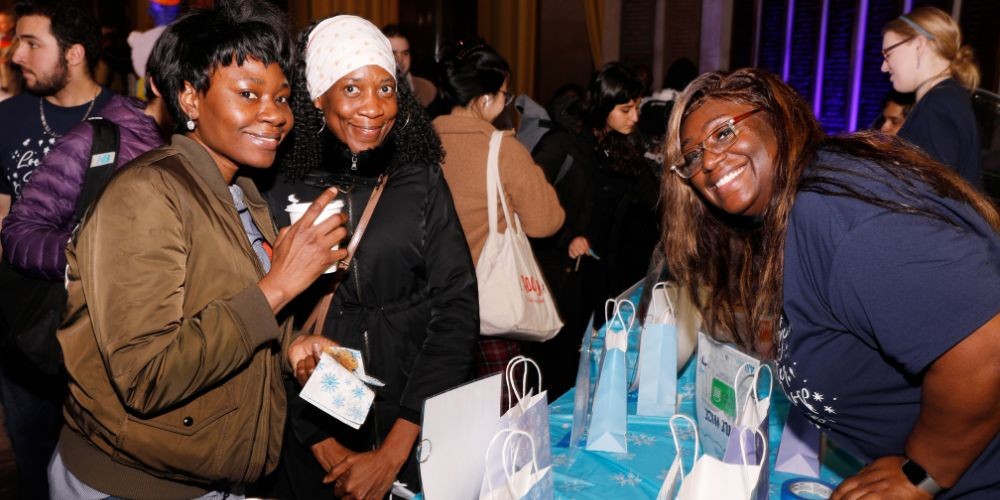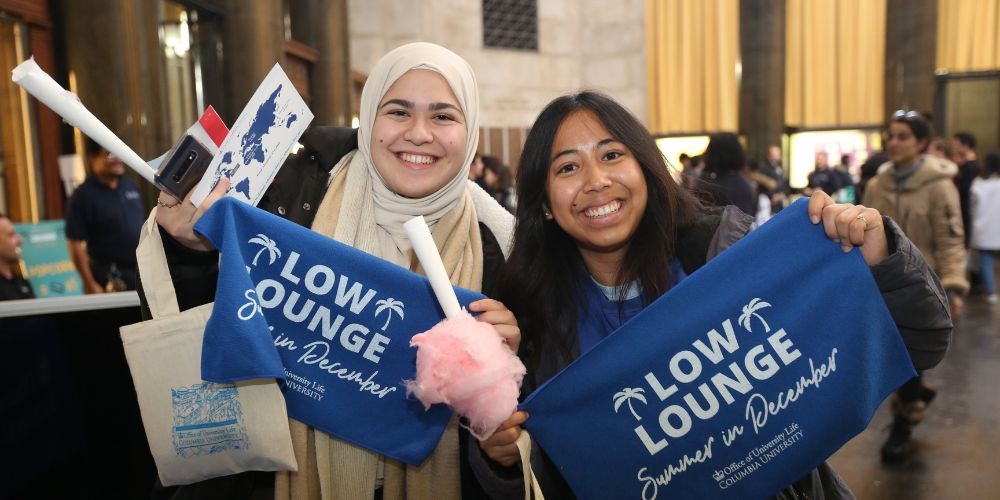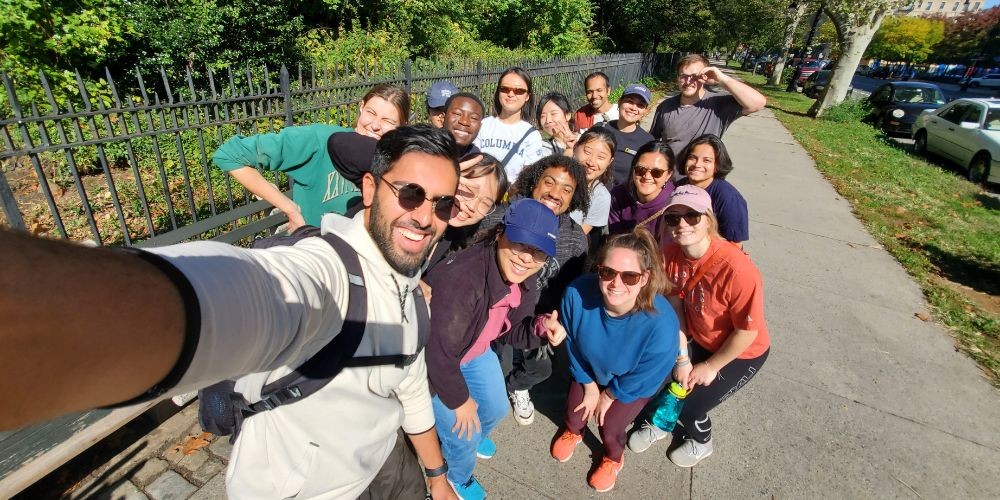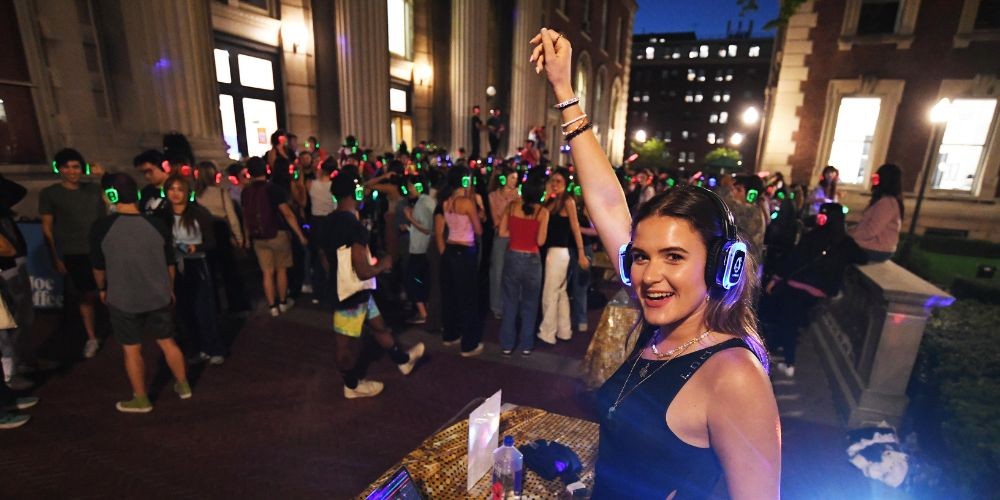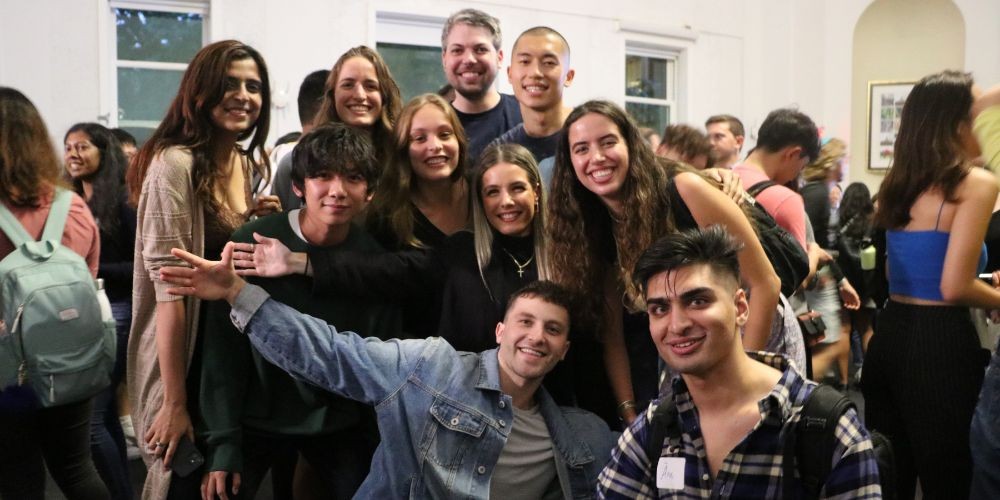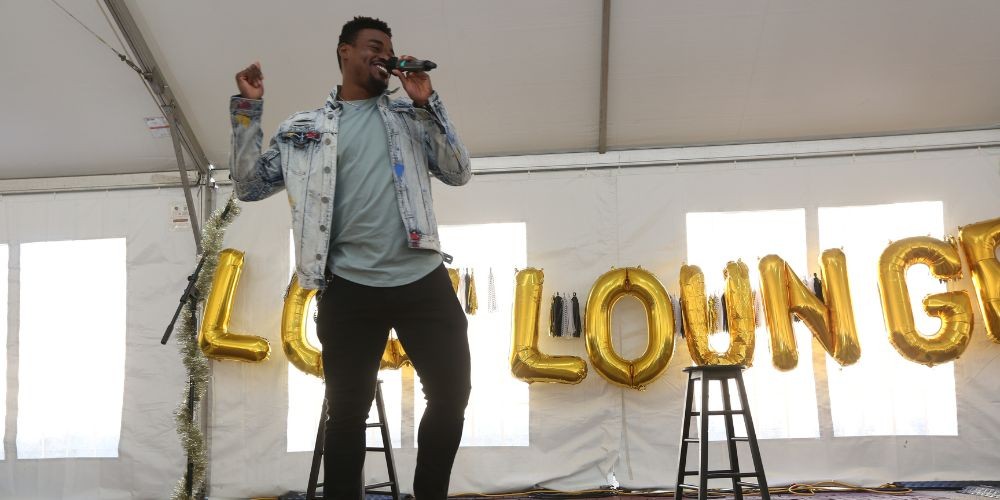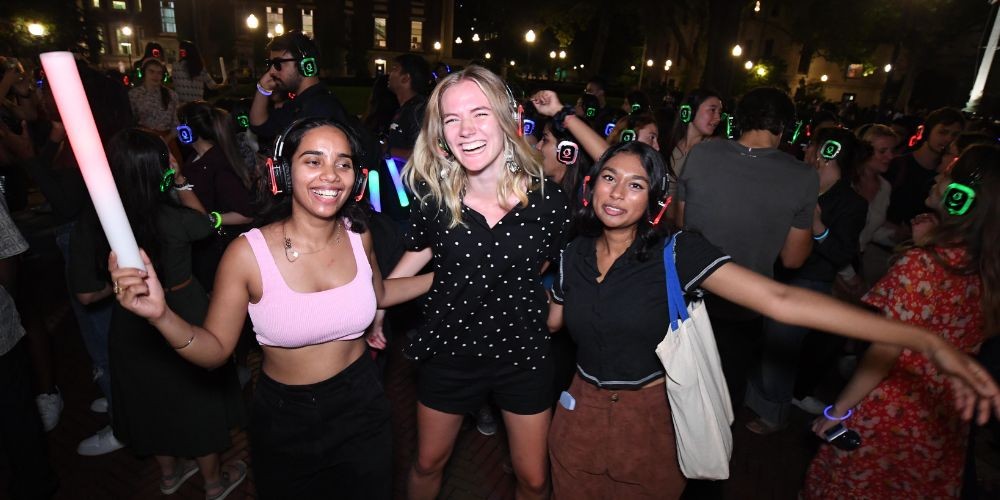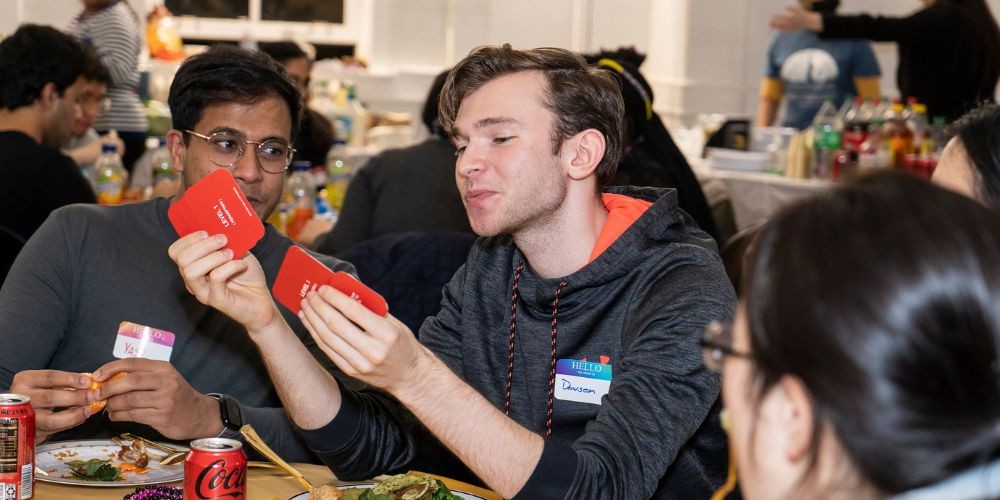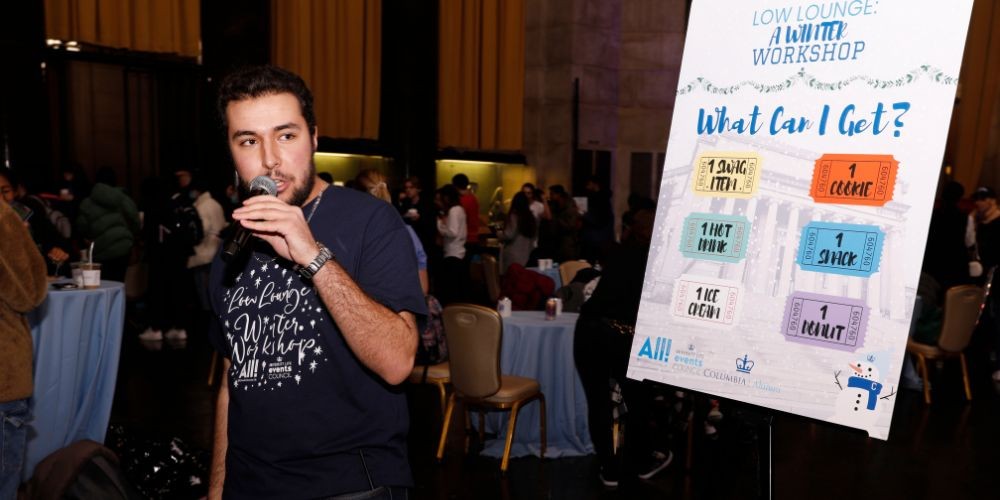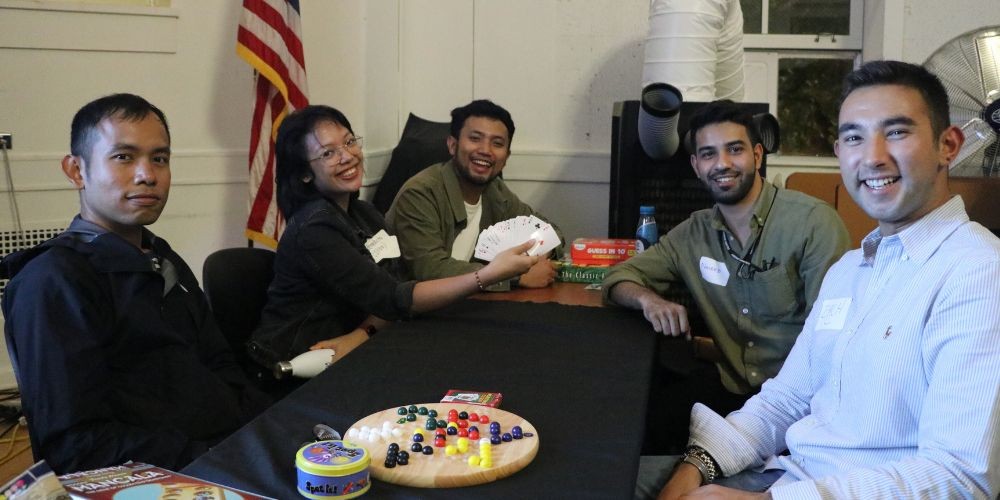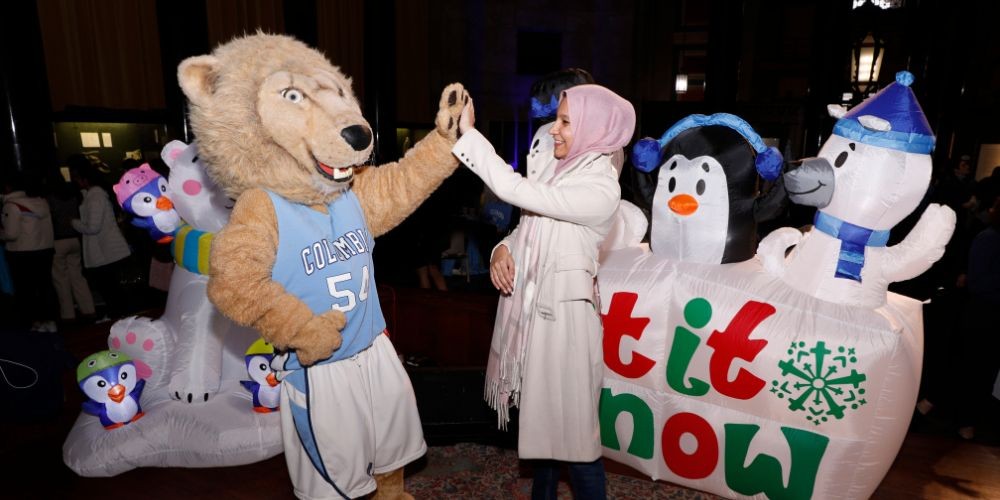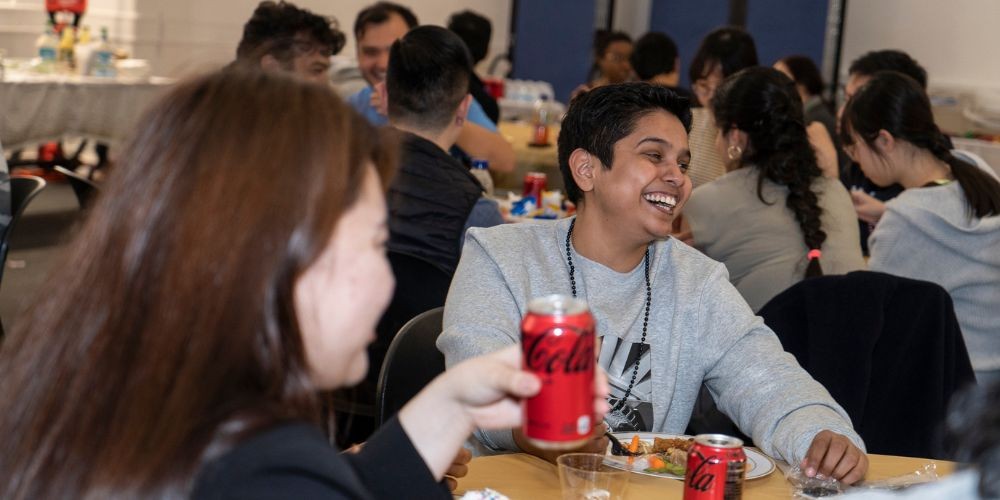 Previous
Next
Who is on the Events Council?
The University Life Events Council is made up of:
Co-chairs - Students who direct one of the following areas: marketing and outreach, production, or group membership. Co-chairs work closely with the events committees throughout the year to support events. 
Events Committees - Made up of Co-Leads and Committee Members, these team members plan, execute, and staff all events council events at the University. There are five events committees on the council: Welcome Home Columbia, Major Events, Social, Film, and Service.
What do Events Council members do?
Events Council members play a key role in designing and producing events in partnership with University Life, including: 
Envisioning and creating appealing, inclusive and engaging events
Marketing events to students to drive participation
Helping staff and/or enlisting volunteers for large-scale events 
Keeping their school's student government apprised of events
Promoting and/or co-sponsoring other student-led events
How does the Events Council work with University Life? 
University Life supports the Events Council with administrative liaisons, funding and logistical support and promotion. University also runs the Events Council application processes and helps to recruit students to participate.
How do I join the Events Council?
All Columbia students are welcome to apply for the Events Council leadership team during the application process at the end of each academic year. If you are interested in joining the council outside of the open application dates, please contact [email protected] to find out if a position is available on the Council.