November 3, 2022 - This conversation, with a range of Columbia experts, explored the unrest in Iran within the broader historical and geo-political context, where it may lead, and how it connects with other global challenges.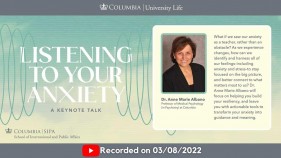 March 8, 2022 - In this keynote talk, Dr. Anne Marie Albano, Professor of Medical Psychology (in Psychiatry) at Columbia, focused on helping build resiliency, and provided actionable tools to transform anxiety into guidance and meaning. This event was in partnership with The School of International and Public Affairs.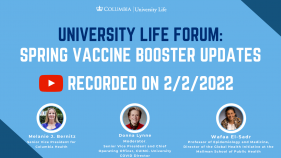 February 2, 2022 - This Forum covered important updates about the University's COVID-19 safety measures and vaccine boosters.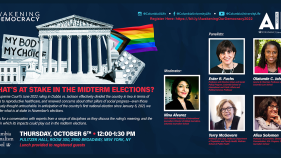 October 6, 2022 - The Supreme Court's June 2022 ruling in Dobbs vs. Jackson effectively divided the country into two nations in terms of access to reproductive health care, and renewed concerns about other pillars of social progress – even those previously thought untouchable. In anticipation of the country's first national election since January 6, 2021, we considered what is at stake in November's elections.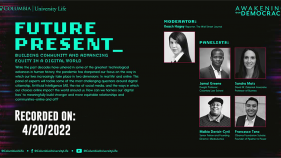 April 20, 2022 - A panel of experts tackled the most challenging questions around digital citizenship, including Artificial Intelligence (AI), the rise of social media, and the ways in which our choices online impact the world around us.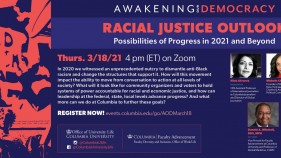 March 18, 2021 - This conversation addresses 2020's unprecedented outcry to dismantle anti-Black racism and change the structures that support it, and how we can move forward.