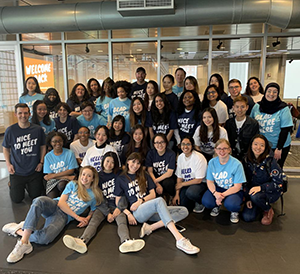 ---
Leave a legacy at Columbia by becoming a University Life Ambassador! You can help build an inclusive community, gain leadership skills, and make rewarding connections with students across schools.
University Life Ambassadors contribute ideas, engage with other student leaders, consult with University Life staff, promote events and more. Ambassadors also have opportunities to share their voice, perspectives or experience on timely topics for University Life's communications channels. 
The 2021-2022 cohort of University Life Ambassadors will come together for an orientation program to learn about University Life and different service options. From there, each Ambassador will select a focus from the following options:
All students are welcome to apply to the University Life Ambassador program, and all Ambassadors will be recognized for their contributions to the community.
---
Fall 2022 applications are now open!
Curious to learn more? Reach out to University Life at [email protected].