Events and Opportunities, 9/20 - 9/29
Celebrating Latinx Heritage Month, Graduate Welcome, and Other Events and Opportunities, 9/20-9/29
September 20, 2022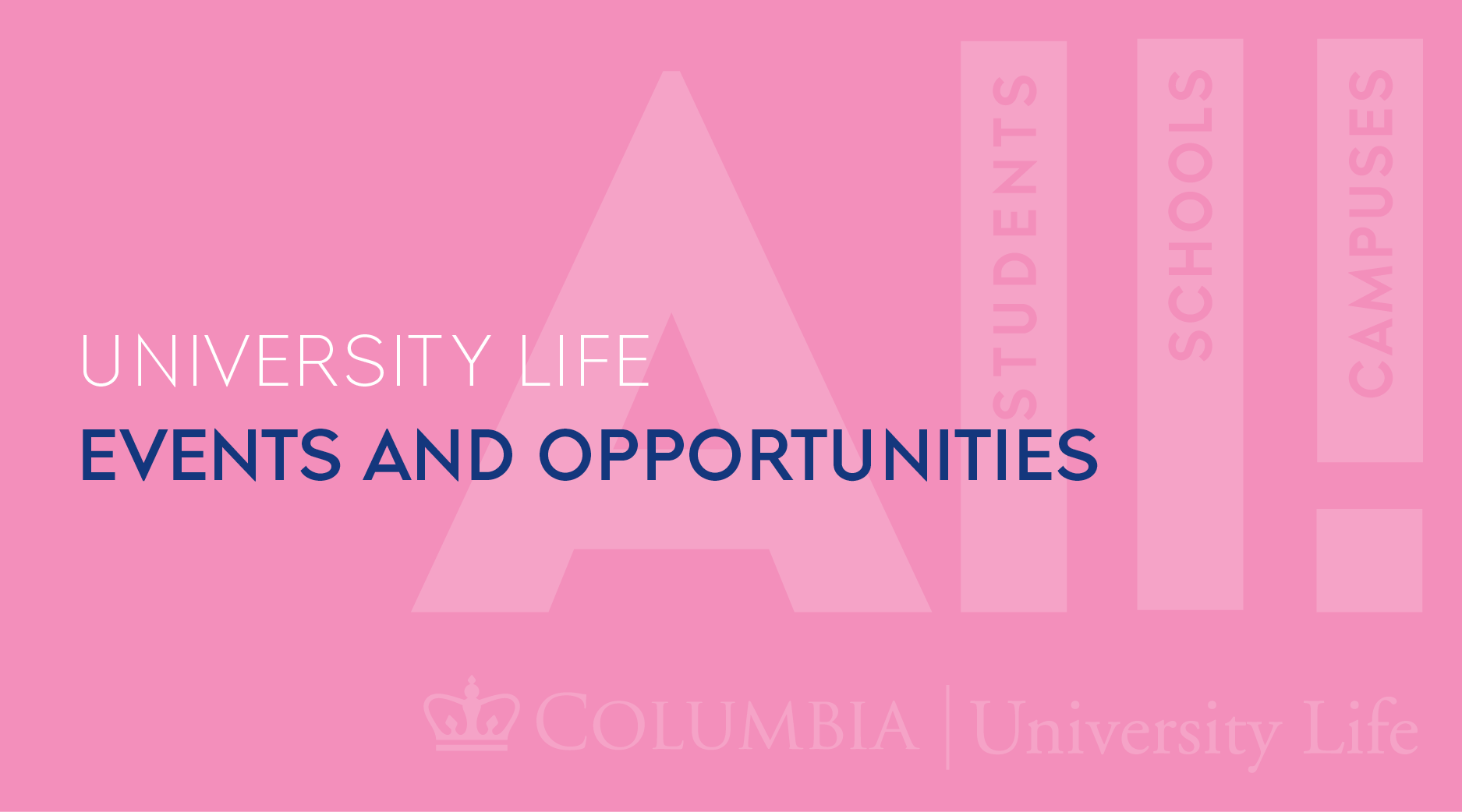 Dear Students, 
It's Latinx Heritage Month, and there are some great events happening on campus! We hope you'll join us on Thursday, September 29 at 5:00 PM for the The Art of the Latinx Rant, a conversation about Latinx identity and humor between Venezuelan-American comedian, writer, and actor Joanna Hausmann and Professor Frances Negrón-Muntaner.
Thank you to everyone who took part in Welcome Home Columbia over the last two weeks and read on for more great events!
Health Reminders
COVID-19 Community Health Compact: Are you new to Columbia this year? The September 30th deadline is fast approaching to read and sign the Compact.
Visiting Barnard? Please mask in all indoor spaces and review guest policies for academic buildings and residence halls.
Take a moment to review Fall 2022 COVID-19 policies.
Events and Opportunities with University Life:
Columbia World Leaders Forum
This series of conversations with heads of state and other leaders spotlight pressing issues and offer Columbia students and scholars opportunities to ask questions of world leaders.
Happening Around Campus
Fellowship Opportunities
Visit University Life's website, Instagram and Facebook for more information and events, and please reach out to [email protected] with any suggestions or questions.
Take care,
Joseph Defraine Greenwell, Ed.D.
Vice President for Student Affairs
University Life
Gender Pronouns: He/Him/His
Ixchel Rosal
Senior Associate Vice President for Student Life
University Life
Gender Pronouns: She/Her/Hers