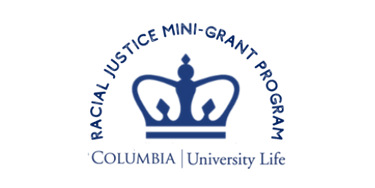 Grantee Awards
2021-22 was our second year of the Mini-Grants program. We learned a great deal from the inaugural round, and are thrilled with the projects created in year two!
This program was funded through a partnership with University Life and the Institute for Religion, Culture and Public Life.
Grantees in the News:
2022 Grantees and Projects
"Resilience Against Power and Privilege" Podcast
Project Details: "Resilience Against Power and Privilege" (RAPP) is a podcast that aims to delve into issues Indigenous People living in America face today, which affect other communities as well. Topics have included climate change and environmental issues, disparities in urban healthcare and services for Indigenous Peoples, and the land back versus land acknowledgement debate. This project sheds light on the impacts of these issues across racial identities and highlight how the most impacted people are Black, Indigenous and People of Color (BI&POC).
Grantees: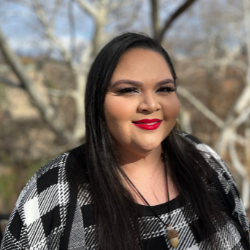 JoAnne "Jo-Joe" Lee (she/her) is pursuing her Master's in Social Welfare within the Accelerated Policy Program at Columbia University. She is a 2021-2022 Fisher Cummings Research and Policy Fellow for the Office on Trafficking In Persons, addressing barriers to social services for people with lived experience in trafficking including Missing and Murdered Indigenous People (MMIP). Jo-Joe works with Native American tribes as a Program Coordinator for the California Indian Environmental Alliance (CIEA) to address land and water rights. Jo-Joe is also Co-Executive Director for her non-profit Urban Reziliency (UR), which seeks to alleviate the houselessness crisis plaguing the Bay Area's BIPOC and LGBTQ+ youth.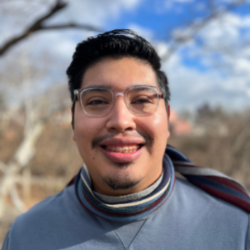 Joel Sedano (they/them/ellxs/illes) is pursuing their Master of Fine Arts in Writing with a concentration in poetry and the joint study course in literary translation. Their poetry has been featured in Phineas Literary Magazine, Art of Writing Anthology, and Love and Pride: The Musical's "We're a Rainbow Section." They co-founded Writers' Building Blocks (WBB) and hope to expand WBB into a literary press and journal for 2spirit Queer Trans Black Indiginous and People of Color (2SQTBIPOC) artists. Joel debuted Post-Prismatic at the 2020 Queer Women of Color Film Festival. Joel is Co-Exeuctive Director of Urban Reziliency, which seeks to alleviate the houselessness crisis plaguing the Bay Area's BIPOC and 2SLGBTQ+ youth.
The Saltwater Railroad: Untold Black Liberation
Project Details: This project investigated and brought to light the largely untold story of the Saltwater Railroad. The Saltwater Railroad ran from South Carolina to the Bahamas and, similar to the well-known Underground Railroad, provided enslaved Africans an escape from bondage in the United States. This project addressed this time in history and additional liberating experiences. It included in-depth research, consisting of a literature review of relevant scholarly texts, examination of primary source documents, and interviews with historians and academics from both the United States and the Bahamas. The uncovered stories continue to be shared widely with the Columbia community.
Grantee: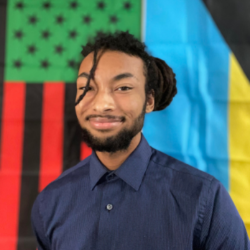 Malakai Hart (he/him) is in his third year of Columbia College, pursuing a Bachelor's degree in Sociology and African-American and African Diaspora Studies. As a descendant of enslaved Africans from the United States and the Caribbean, Malakai is deeply invested in understanding and studying the long-standing impacts of slavery throughout the Western Hemisphere. Recently, he worked at Columbia Journalism School where he was able to work on the Maria Moors Cabot Prizes for exceptional reporting in Latin America & the Caribbean. Currently, he serves as the President of the Caribbean Student Association, striving to build a more active and connected Caribbean community on campus.
Race, Racism, and Religion: Silences and Absences, and Histories and Methodologies
Project Details: This conference, held in spring 2022, presented academic papers that examine the intersections of race, religion, gender, labor, subjectivity, migration and colonialism, and trace the processes and flows of racialization, racism, and regimes in connection with religion. The project team explored how the categories "race" and "religion" have historically come to be co-constructed–in and outside North America. The conference focused on how students conceive of "race" and "racism" globally, inviting papers that explore the histories and experiences of difference in relation to religion outside North America. The project's goals was to interrogate historical disciplinary silences and absences, investigate histories of race and racism in the study of religion across subfields or geographic specializations, and seek out new theoretical and methodological frontiers in the study of race and racism in relation to religion.
Grantees: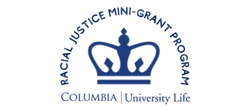 Gaurika Mehta (she/her) is a doctoral candidate in the Religion Department. She works on histories of racialization, caste, and indentured labor in the Caribbean and Indo-Caribbean diasporas in New York City.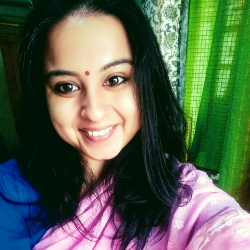 Zehra Mehdi (she/her) is a PhD candidate at the Religion Department working on the psychological significance of religion in the wake of social injustice focusing on Muslims in India. She is a practicing psychoanalytic therapist and is interested in intersections of religion, politics, and psychoanalysis. She has contributed articles on Islamophobia, secular psychoanalysis, and psychoanalytic anthropology and injustice. She frequently gives talks on the need to recognize trauma as political and implications of systematic injustice on the lives of disadvantaged groups.
For Pecola: Emerging Evidence of the Structural Consequences of Colorism
Project Details: This project is a more intimate extension of TK Saccoh's work on her digital education and advocacy platform, The Darkest Hue (@darkest.hue on Instagram). On The Darkest Hue, students can find infographic articles that explore colorism, adultification, misogynoir, and classism as it affects Black women and girls. Users can also find heartfelt testimonials from real women and girls dealing with skin-tone discrimination. This project included a series of virtual events with TK's most viral infographics come to life and expert speakers to add nuance. Sessions mixed academics, organizers and social media activists.
Grantee: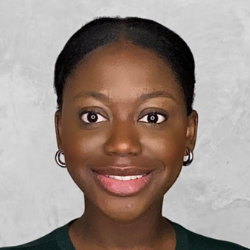 Tigidankay (TK) Saccoh (she/her) is a 22-year-old anti-colorism advocate, public speaker, content creator, and fourth-year student studying Psychology and Public Health at Columbia College. When she was 20 years old, TK created the Darkest Hue. She regularly curates original, thought-provoking content and publishes heartfelt testimonials from young Black women and girls about their unique experiences with colorism. TK's work has been featured in the Malala Fund, Ebony Magazine, Forbes, and NBC's The Today Show.
How a Racial Justice Mini Grant Recipient Started Critical Conversations About Colorism
Dismantling Racism and Decolonizing Ourselves Through Art
Project Details: In a poetry slam workshop, participants were invited to reflect on the racism within themselves and their community. Students, faculty, and staff joined local artists for a night of poetry on the topics of racism, the war on drugs, and related personal experiences. The discussion's theme is entitled "Tupac and The Roses that Grow from Concrete." Son of one of the leaders of the Harlem Black Panther party, Afeni Shakur, the artist Tupac Shakur is a symbol of activism, and his works are a great source of inspiration.
Grantees: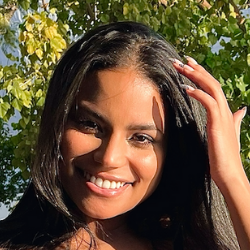 Lisa Cardoso (she/her) is a Political Science and Economics major at the School of General Studies. Originally from Brazil, Lisa hopes to work towards improving the experiences of Black and Brown people. In her free time, she enjoys meditating, cooking, and fashion.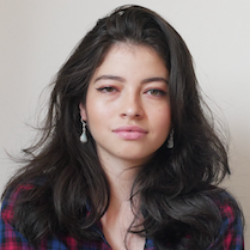 Angie Maldonado (she/her) is a psychology student interested in researching sleep and Circadian Rhythms. Prior to Columbia University, Angie worked in New York University Langone Health Center and Hospitals researching behavior and sleep among different New York City communities . Angie is also interested in social science and politics. She would like to help uncover racial bias in society, especially since she is an international student from South America and understands the daily struggle to live in an equal and fair community.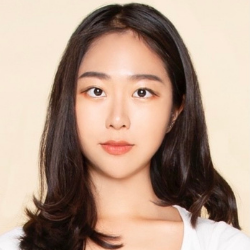 Kaya Kim (she/her) is an activist, writer, and junior student in the School of General Studies majoring in Women's and Gender Studies and minoring in Ethnicity and Race Studies. She is the founding member of feminist organization Flaming Feminist Action, and led the movement of legalizing abortion in South Korea. She is passionate about analyzing and addressing intersectionality issues around immigration, incarceration, gender, and race. Kaya currently is a fellow for the Beyond the Bars fellowship at the Center for Justice and serves as an intern at Congresswoman Grace Meng's district office, serving the 6th district of New York.
Reproductive Justice Panel: What's Happening in Texas?
Project Details: Members of Columbia School of Social Work's Reproductive Justice Interest Group, an initiative associated with the Social Work Action Lab for Social Justice, brought a panel of experts together to speak about the abortion ban in Texas. This panel provided students with perspectives from those working on the ground providing abortion access, facing backlash, and working with policy and lawmakers to respond and integrate the implications into public dialogue. The conversation will highlight the disproportionate impact this law has on Black women and women of color, immigrants and refugees, impoverished persons, young people, trans and nonbinary persons, single mothers, and survivors of incest, rape and domestic violence.
This event took place on February 2, 8:00-9:30 PM. 
Grantee: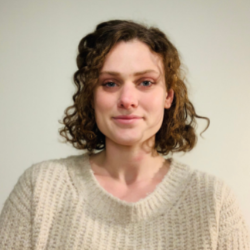 Olivia Cordingley (she/her) is pursuing a Master's of Social Work with a focus in Advanced Generalist Practice and Programming. Prior to CSSW, Olivia worked as a research assistant at NYU and as a counselor with Youth Villages. She coordinates the Reproductive Justice Initiative within the Action Lab at CSSW. She also works with the Social Intervention Group at CSSW where she researches reproductive health care access, preventative public health, and stigma around sex work and substance use. She is dedicated to fighting for reproductive justice for all.
How-To Workshop: Making Business Decisions That Mitigate Harm
Project Details: Inspired by the Thoughtworks "Responsible tech playbook," which offers resources for businesses wishing to make healthier technology decisions, this project brought students together to discuss recent examples of businesses harming communities of color, followed by a workshop on how to identify and mitigate some of those issues. While the content focused on empirical data and practical advice, there were also opportunities for self-reflection. The goal was for all attendees to start thinking differently about how our decisions affect the larger community and how to make more responsible business decisions.
Grantee: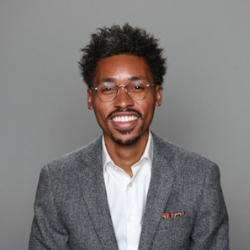 Wilburt Carpenter (he/him) is a class of 2023 MBA student with a focus on technology strategy. Prior to Columbia Business School, Wilburt worked as a Global Industry Relations Manager at TikTok and held various positions in marketing and communications at Nielsen. While at Nielsen, he also served as a leader of the Black Employee Resource Group and recruitment team chair for his undergraduate alma mater, Howard University. Wilburt has a passion for increasing diversity, equity, and inclusion in media and tech, which spans his professional and personal life.
Three-part Seminar Series to Address "Racial Myths" in Global Health
Project Details: This project addressed some of the pervasive myths or beliefs in global health affecting population health today. Each part of this three-part virtual seminar series tackled an existing myth or belief about health that is rooted in the field´s colonial history and is informed by racism. Through these events, project participants examined these myths (as well as their origins), how they influence current global health practices, and review nuanced reasons as to why such myths continue, and how they may worsen population health outcomes.
Grantees: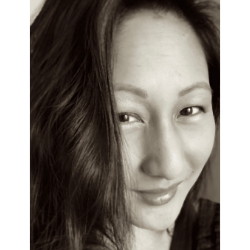 Joanne Michelle F Ocampo (she/her/them) is pursuing a Doctor of Public Health (DrPH) degree at Columbia University, Mailman School of Public Health, where she is focusing on global public health and humanitarian crises, including how the COVID-19 pandemic has affected low- and middle-income settings. She holds a Bachelor of Science in Biology from Eastern Connecticut State University, a Master of Science in Biohazardous Threat Agents and Emerging Infectious Diseases, and a Professional Certificate in Business Administration from Georgetown University. Ocampo strongly believes in the complementarity of the arts and sciences, and is also an avid painter, singer, and writer.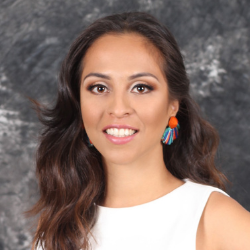 Alejandra Paniagua-Avila (she/her) is pursuing a DrPH in Epidemiology at the Mailman School of Public Health, with a focus on public mental health services in Latin America. Prior to joining Mailman, Alejandra worked as a primary care provider in rural and indigenous Guatemalan communities, developed and implemented programs for non-communicable diseases within public primary care settings, and conducted public health research focused on primary care, infectious diseases, non-communicable diseases and mental health. Alejandra is a Guatemalan whose personal and professional experiences led her to focus on improving the lives of those living with mental health conditions.
Genealogies of Revolution and the Struggle for Racial Justice in Sudan
Event Details: This project provided students with an opportunity to learn about a major international struggle for racial justice, which draws parallels to the ongoing fight for racial justice in the U.S. The speakers tied the historical dimensions of racial capitalism in Sudan - slavery and colonialism - to the present uprising for racial and civic justice in the country.
Grantee: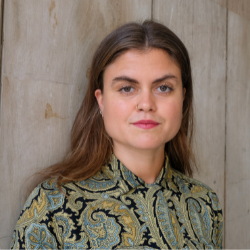 Anna Reumert (she/her) is a PhD Candidate in Social Anthropology with a focus on migration and racialized labor in the Middle East. She has worked closely with migrant workers and anti-racist activists in Lebanon and Sudan for her PhD dissertation, and she is involved with migrant rights activism in NYC. Prior to her work at Columbia, Anna graduated from NYU with an MA in Near Eastern Studies, and worked with refugee advocacy groups. She has conducted research in Palestine, Vietnam and Denmark.
Zora's Daughters Podcast
Event Details: Zora's Daughters is a podcast that brings a critical anthropological lens to trending topics in popular culture, following and exceeding the path of Zora Neale Hurston. The project continues the important work of showing the Columbia community what racial justice work can look like - what it means to imagine new worlds, to imagine and create a different kind of academic and intellectual community based on the Black feminist principles of care, community, accountability, and reciprocity. The project had two mechanisms for sharing what racial justice work can look like: 1) Continuing to grow the podcast and 2) Hosting a panel discussion that took up the topics of anti-blackness, Black feminist liberation, and the possibility of an anti-racist academia. The bi-part project culminated in a 2-hour panel discussion in April 2022. Follow them on Twitter and Instagram.
Grantees: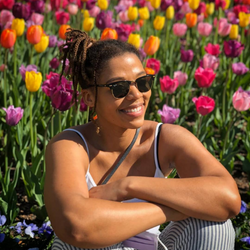 Alyssa A.L. James (she/her) is a PhD candidate in the Department of Anthropology at Columbia University. She is a 2020 SSHRC Doctoral Fellow whose research examines the consequences of recasting colonial history for Caribbean subjectivities and futures. She interrogates the discourses and practices that transform commodities into heritage - and history into commodity - as it unfolds through Martinique's nascent coffee revival project. In her free time, you'll find Alyssa dancing, travelling, and writing about it.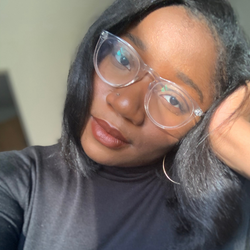 Brendane A. Tynes (she/her) is a PhD candidate in the Department of Anthropology at Columbia University. She is a 2018 Ford Foundation Predoctoral Fellow whose research centers the affective experiences of Black people in the Movement for Black Lives. Her research stands at the intersections of affect theory, Anthropology, and Black Studies with a particular emphasis on Black feminist anthropological theory and praxis. In her free time, Brendane enjoys writing poetry and dancing.