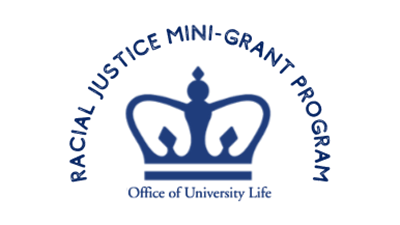 Grantee Awards
We are excited to announce the list of our final ten Racial Justice Mini-Grantees and share more about each of their projects. We also want to thank everyone who submitted a proposal, and for the high level of engagement around the process. 
This is our inaugural year launching the Mini-Grants program. We hope to learn a great deal from this year, and to carry it forward to ensure others have the opportunity to participate in future years.
This project is funded through a partnership with the Office of University Life, the Office of the Vice Provost for Faculty Advancement and the Institute for Religion, Culture and Public Life.
Grantees in the News
Racial Justice Reimagined: Creating Change at Columbia & Beyond
Hear from all the 2020-2021 grantees in this event from May 2021!
2021 Grantees and Projects
Zora's Daughters Podcast
Project Details: Zora's Daughters is a society and culture podcast that uses Black feminist anthropology to think about race, politics, and popular culture. Brendane and Alyssa are two Black women anthropologists-in-training who follow in the legacy of Zora Neale Hurston and other Black women ethnographers. In their three segments, What's the Word?, What We're Reading, and What in the World?!, they dig deeper into social issues in a way that is accessible and entertaining. By prioritizing the issues of Black women and other marginalized groups, they empower listeners to develop the tools and language that starts conversations and sparks change. Follow them on Twitter and Instagram.
The podcast is available on Anchor, Apple, Google, Spotify, Stitcher, and Amazon Music. You can find all episodes at this link.
Grantees: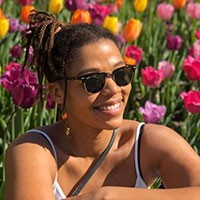 Alyssa A.L. James is a third-year anthropology Ph.D. student in the Department of Anthropology at Columbia University. She is a 2020 SSHRC Doctoral Fellow whose research examines the consequences of recasting colonial history for Caribbean subjectivities and futures. She interrogates the discourses and practices that transform commodities into heritage - and history into commodity - as it unfolds through Martinique's nascent coffee revival project. In her free time, you'll find Alyssa dancing, traveling, and writing about it.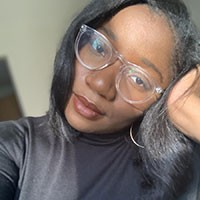 Brendane Tynes is a fourth-year anthropology Ph.D. candidate in the Department of Anthropology at Columbia University. She is a 2018 Ford Foundation Predoctoral Fellow whose research centers on the affective experiences of Black women and girls in the Movement for Black Lives. Her research stands at the intersections of affect theory, Anthropology, and Black Studies with a particular emphasis on Black feminist anthropological theory and praxis. In her free time, Brendane enjoys writing poetry and dancing. You can find her latest essay "How Do We Listen to the Living?" on Anthropology News.
Malcolm's Worldmaking Practice: Reclaiming his Local and Global Legacy
Event Details: Columbia University's Center for the Study of Muslim Societies in partnership with the Shabazz Center put forth a discussion highlighting Malcolm X's enduring vision at the intersections of Black radical power, Islam and global anti-imperialism. As we continue organizing around the movement for Black lives and strategize on how to build resilient communities in the wake of COVID-19, we seek to highlight the relevance of Malcolm's vision and worldmaking practice specifically within the tradition of liberation theology, as a modality through which he framed dynamics of power, inequity, and sovereignty. In exploring Malcolm's local and global legacy through this lens, we seek to use his framework to also aid in the decolonizing and reframing of the relationship between Columbia, the Harlem community and The Shabazz Center. Panelists included Prof. Hisham Aidi, Prof. Marc Lamont Hill, and Najha Zigbi-Johnson, and the discussion was be moderated by Sumaiya Amin Zama. Watch a video of the conversation.
Grantee: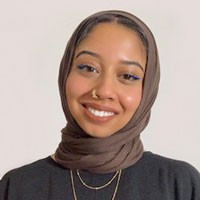 Sumaiya Zama is an MA candidate for the Columbia and Aga Khan University dual degree in Islamic Studies and Muslim Cultures. A former youth worker and civil rights advocate, Sumaiya has dedicated her personal and professional work to improving the material conditions of her community. Her interests include reading Islamic texts as liberation theology and learning from scholars in the field, so that she may further develop its theory and praxis. Through her background in advocacy and community organizing, she explores how Muslim women deploy the Islamic tradition to respond to heightened policing and state surveillance in their communities.
Columbia Climate Conversations
Event Details: Small Island Sustainability is a virtual Q&A panel event that took place in Spring 2021 with three Caribbean climate activists, as well as one scientist who specializes in the Caribbean. The discussion centered on what sustainability looks like in the Caribbean and why it's critical for small island nations to be included in the climate conversation. Lauren Ritchie moderated the discussion. Watch a video of the conversation.
Grantee: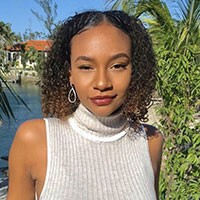 Lauren Ritchie is a 19-year-old climate activist, writer, podcast host and third-year student from The Bahamas studying Sustainable Development and Political Science at Columbia College. She is the creator of The Eco Gal, a digital platform that educates on global climate justice, promotes intersectional climate action, and seeks to make sustainable living more accessible and inclusive by amplifying the voices of marginalized communities. She is also a writer and content strategist for Brown Girl Green, a Youth Ambassador for Plastic Pollution Coalition, an Ambassador for the Global Wildlife Conversation, and the co-host of the podcast Black Girl Blueprint, a platform that centers the voices and celebrates the accomplishments of young Black women in an array of fields. 
Promoting Racial Justice in STEM Industries
Event Details: The lack of racial diversity in the STEM workforce is well documented, yet diverse workforces are known to drive innovation. Through this event, we aim to educate Columbia's future scientists, engineers, scientific thought leaders, and STEM managers about strategies to foster more racially inclusive workplaces. A keynote speech by Katrina Jones, a leader in DEI at Amazon Web Services, will discuss strategies to recruit and retain racially diverse talent. Katrina will then moderate a panel of four working PhD scientists who will share the initiatives they are leading in their workplaces, communities, and through their research to promote racial justice.
The event took place on April 28, 2021 at 6:00-7:30 PM. 
Grantees: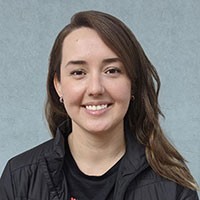 Alison Ross is a Ph.D. candidate in Dr. Marko Jovanovic's lab in the Department of Biological Sciences. Her research focuses on characterizing the molecular events underlying the progression of metastatic pancreatic cancer and developing novel proteomics technologies. As an executive member of the Biological Sciences Career Initiative (BSCI), she is interested in expanding the organization's focus to support and advocate for diversity in the life sciences.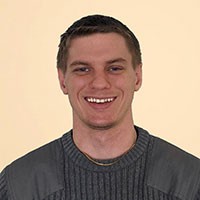 William Robert Milligan is a Ph.D. candidate in the Sella lab, where he studies human evolution and population genetics. Outside of research, he teaches for Columbia's Science Honor Program and CitizenSchools – an afterschool program for underserved middle schools. Additionally, he is an executive member of the Biological Sciences Career Initiative (BSCI), which organizes career panels and other resources for biology students seeking non-academic careers.
SPEAK UP: Addressing Race and Racism in the Classroom
Project Details: This project's primary goal is to facilitate conversations on anti-racism at the School of International and Public Affairs by providing opportunities for students and faculty to understand how issues of race and anti-Black racism can be prevalent in both policy development and the classroom.
Event Details: Two 90-minute workshops will be held on March 30th and April 2nd, led by experts in the field of International and Public Affairs. The events are free, but limited to SIPA students.
Grantees: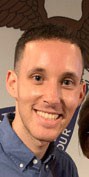 Zachey Kliger is pursuing an MPA in Urban and Social Policy with a focus on technology, media and communications. Prior to SIPA, Zach worked as a market research analyst at a reputation insights company and as a digital marketing consultant. In 2019, he joined Elizabeth Warren's Campaign for President, an experience that affirmed a desire to work in public policy. He is focused on contributing to policies that reduce wealth inequality and promote social mobility.
Chris Tingley is a Graduate Research Assistant at Columbia's National Center for Disaster Preparedness. Prior to SIPA, Chris worked at the U.S. Department of Agriculture's Food and Nutrition Service. He also served as a Peace Corps Volunteer in South Africa (HIV/AIDS Outreach '14-'16). Chris serves on the Board of Directors of TurnOut, a non-profit focused on LGBTQ+ volunteerism. After SIPA, Chris hopes to advance disaster response policy that centers marginalized communities to address disproportionate impacts of climate change.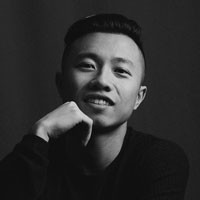 Vincent Tang is a MPA student in Development Practice studying Gender and Public Policy, with an overall focus on social and financial inclusion. Prior to SIPA, Vincent served in the Peace Corps as Business Development Specialist, working with local NGOs in Western Ukraine on diversity and inclusion initiatives. Vincent serves as the Treasurer for RISE: Working Group on Race, Income, Solidarity, and Economics, the President for CERV: Community Engagement and Recruiting Volunteers, and is an intern at The Opportunity Network, a NYC non-profit focused on addressing the inequitable structures of access, college opportunity, and professional mobility.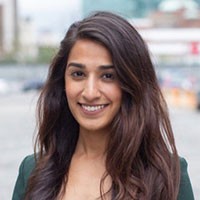 Sameea Butt is a SIPA student specializing in Urban and Social Policy, with a concentration in DAQA and Management. She comes to SIPA with a background in education counseling and workforce development. Prior to SIPA, Sameea worked in non-profit organizations focused on workforce development in San Francisco and New York City, as well as for EducationUSA Pakistan with the U.S. Department of State. Sameea hopes to spend her time at SIPA continuing to learn about equity in the classroom and workforce, and make the American labor market more equitable.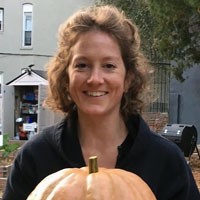 Gabrielle Hayes is an MPA-DP candidate with an unofficial concentration in urban agriculture and food sovereignty. A farmer by training and at heart (not by family ties), she has worked on farms in Massachusetts and throughout New York City. Prior to coming to SIPA, she managed an urban agriculture & food justice training program for high school students in community gardens in under-resourced NYC neighborhoods. At SIPA she continues to focus on solutions and policies that will make our global food system more sustainable.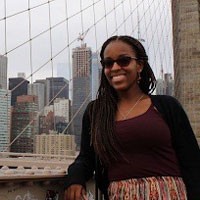 Leselle Vincent is pursuing her MPA in Development Practice with a specialization in International Organizations. Her goal is to contribute to global sustainable development and environmental resilience for vulnerable communities to increase meaningful representation globally. Leselle worked at the Basel Convention Regional Centre for the Caribbean based in her home country, Trinidad and Tobago. She also worked as a Research Engineer with the Georgia Tech Research Institute in Atlanta, Georgia. Leselle serves as a General Steering Committee Member on the Working Group on Race, Income, Solidarity, and Economics (RISE). She is also Co-Academic Chair in the SIPA Student Association (SIPASA), and a member of the Diversity Committee.
The Racialization of Reproductive Justice: In conversation with Loretta Ross
Event Details: This event was a virtual, university-wide lecture and discussion with Loretta Ross, an author, activist, and academic scholar who coined the term "reproductive justice" and co-founded SisterSong Women of Color Reproductive Justice Collective in 1997. 
Ross' work teaches the idea that reproductive justice is a multidisciplinary issue impacting not just access to medical care, but also environmental racism, the state's legacy of sterilizing people of color, community violence, family separation, the welfare system, mass incarceration, and other issues stemming from systemic anti-Black racism. Recognizing the interrelatedness of these issues and their systemic roots is an essential skill for students who intend to move on to careers in medicine, social work, policy, public health, education, law, advocacy, and so many others. This university-wide lecture with Professor Ross will provide a strong foundation and timely understanding of reproductive justice in the United States for the Columbia community.
The event was free to anyone who wished to join, and was not limited to Columbia Students. Watch a video of the conversation.
Grantees: 

Saman Kamgar-Parsi (she/her) and Caitlin Yee (she/her) are second-year Master's students in social work and members of the Columbia School of Social Work's Reproductive Justice Interest Group. The Group is a student-led initiative that organizes events and discussions focused on how social workers, particularly within the Columbia School of Social Work community, can advocate for reproductive justice throughout their careers. The Group grounds its work in the understanding that social workers past and present have perpetuated a legacy of anti-Black racism, and that abolition and radical change are necessary to move towards a true reproductive justice framework.
Black Thesis Writing Group
Project Details: The Black Thesis Working Group brings together Black juniors and seniors who are writing and researching for their senior theses. This group allows students to support each other by sharing research ideas, techniques and giving peer feedback. It is our hope that at the end of the semester, students will present their projects to other Black students on campus, particularly Black underclassmen who wish to learn about different departments at Columbia and Barnard. 
The group will meet biweekly to host peer-review circles from January 11 to April 15, 2021. If you are interested in participating, please fill out this web form.
Grantees: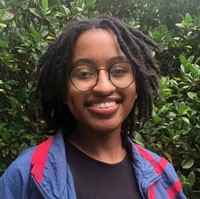 Briana Wood is a junior in Columbia College majoring in African American and African Diaspora Studies and minoring in public health. She serves on the executive boards of Columbia's Black Students' Organization and Columbia Proud Colors. She is excited to support Black students through this collaborative thesis working project and absorb all of the amazing research her fellow students are doing.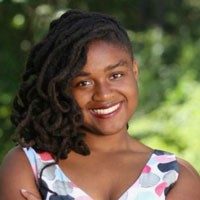 Ari Jones is a senior in Columbia College majoring in Anthropology and concentrating in Human Rights. Ari is the President of Proud Colors and the Co-President of Columbia University Women of Color Pre-Law Society. Ari has spent this semester writing a senior thesis on how social media sites encourage the production of digital content that promotes jokes about violence targeting Black women. Ari is excited to exchange helpful feedback and ideas with Black seniors.
CU Against Racism: A Podcast Series Exploring Anti-Racist Efforts at Columbia
Project Details: A five-part podcast series, CU Against Racism, to be released in Spring 2021. The series will explore anti-racist efforts at Columbia, and highlight the hard work of student activists, the encouragement of faculty, and the key decisions made by the university that have all brought Columbia closer to being an equitable school. Each episode aims to spark a conversation around how far Columbia has come and what else we can do to promote racial justice in our community. For each 30-minute episode, Trisha Mukherjee will interview students, faculty members, and administrators to paint a thought-provoking portrait of our activism as a community. 
Podcast episodes will be shared on the Office of University Life website and social media channels as they are released.
Grantee: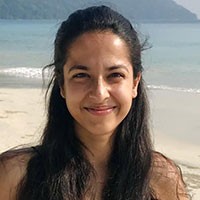 Trisha Mukherjee is a senior in Columbia College studying Human Rights and English. From Princeton, New Jersey, she grew up as the proud daughter of immigrant parents and hopes to work towards a more just and welcoming world for immigrants after graduation. She believes storytelling is an essential part of change-making. In her free time, she loves writing in her journal, long-distance cycling, and wandering aimlessly around NYC.
The Intersections of Blackness: An Anti-Racism Project
Event Details: This program series, comprising virtual, interactive workshops, is a collaboration between Rho Chapter of Delta Sigma Theta Sorority, Inc. and Eta Chapter of Alpha Phi Alpha Fraternity, Inc. The project's purpose is to engage Columbia students in conversation and action around Black issues and the long-term effects of anti-Black racism both in our own communities and across the diaspora. In centering the Black experience through interactive virtual workshops, roundtables and crash courses, Columbia students will gain a profound understanding of the structural and interpersonal racism facing Black students on a daily basis and will come to deeply understand the pervasive nature of anti-Blackness. Importantly, this project aims to equip all students with a comprehensive understanding of the multifaceted nature of Blackness, and the many intersections where Blackness is marginalized and oppressed, to better understand how to facilitate anti-racism on campus and in their respective fields.
Series guests range from Columbia faculty (specifically from the African-American and African Studies departments), alumni, authors, student activists, and local New York racial justice organization representatives (No New Jails, Innocence Project, the Audre Lorde Project, etc.).
The series will take place from February-April 2021. They will be free to anyone who wishes to join, and will not be limited to Columbia Students. Please check back for event details.
Grantees: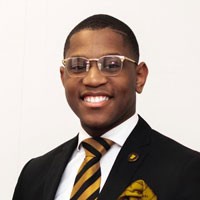 Travis Nelson is pursuing a dual degree at SIPA in Political Science and Master of Public Administration. He currently serves as the Vice President of Eta "The Jewel" Chapter as well as the 60th Eastern Region Assistant Vice President of Alpha Phi Alpha Fraternity, Inc. Born and raised in Hempstead, NY, he is the proud product of a single-parent household and the Hempstead Union Free School District. Travis is an avid community advocate, focused on fostering civic engagement, civil and political rights, social justice through policy and government at every level in New York.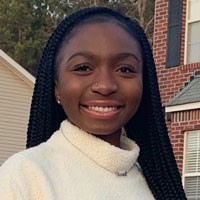 Lexi Young is studying Sociology and Human Rights with a specialization in African American Studies at Columbia. She is Vice President of Rho Chapter of Delta Sigma Theta Sorority, Inc. Originally from Queens and raised in Atlanta, GA, she is a proud Jamaican. Lexi believes deeply in the necessity of Black liberation and is committed to understanding the depth of inequity and anti-Blackness characterizing this country's written and unwritten laws. In her academic and professional lives, Lexi has focused on service that supports the needs and interests of Black students and community members, recognizing the intrinsic value of active, meaningful community engagement.
Creating an Anti-Bias, Anti-Racist Framework for Language Learning 
Project Details: The Anti-Racist Language Pedagogy Working Group's project will question and transform preexisting materials and topics in language learning courses to implement anti-bias, anti-racist (ABAR) curricula and teaching practices in language departments across Columbia. The group will work with experts from Teachers College's Center for the Professional Education of Teachers (CPET) to develop a framework for making and assessing ABAR course materials in Columbia's language departments.
Event Details: With CPET's guidance, the Working Group will host several workshops for graduate language instructors and language lecturers, during which participants will discuss and troubleshoot this framework. Through interdepartmental collaboration, the Working Group hopes this framework will be a productive tool for language instruction at Columbia and will serve as a guide for developing future courses and curricula.
The events will be free to anyone who wishes to join, and will not be limited to Columbia Students. Please check back for event details.
Grantee: The Anti-Racist Language Pedagogy Working Group consists of graduate language instructors from French, Italian, and German who began working in 2020 to research and discuss anti-bias, anti-racist pedagogy in the language classroom.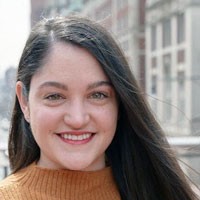 Tylar Colleluori (she/her) is a Ph.D. candidate in the Department of Italian. She is currently working on her dissertation, and works as a Teaching Fellow in the Italian department, as well as a Teaching Consultant for the Center for Teaching and Learning.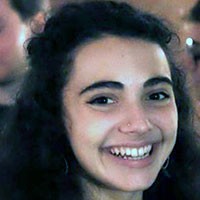 Isabella Livorni (she/her) is a Ph.D. candidate in the Italian department, where she has taught elementary and intermediate levels of Italian. Isabella served as the Italian Department's Lead Teaching Fellow for the Center for Teaching and Learning for the 2019–2020 academic year. She also teaches Italian to adult learners at the Italian American Committee on Education.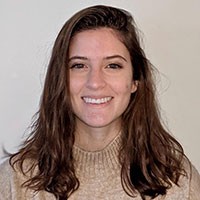 Kaity Matrassi (she/her) is a Ph.D. student in the French department. She has taught elementary and intermediate levels of French.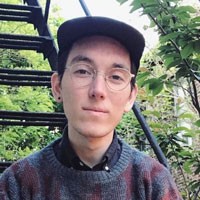 Noah M. Mintz (he/him) teaches French language and cultures, and studies translation, postcolonialism, and art history in the French Department and the Institute for Comparative Literature and Society at Columbia.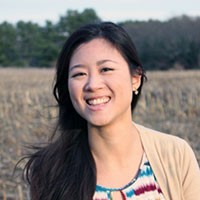 Sophia Mo (she/her) is a Ph.D. student in French and Comparative Literature and Society. She has lived, worked, and studied in France, Morocco, Tunisia, and Jordan. Among the courses she has taught are Elementary French, Introduction to French and Francophone Studies, and Islam and the Modern World (TA).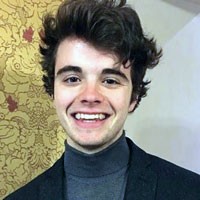 Louis Moffa (he/they) is a Ph.D. candidate in Columbia's Italian Department. He teaches Italian language classes.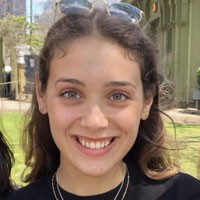 Claudia Sbuttoni (she/her) is a Ph.D. candidate in Columbia's Italian Department. As a Teaching Fellow, she has taught both elementary and intermediate levels of Italian, and has served as a Teaching Observation Fellow through the Center for Teaching and Learning.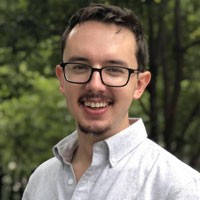 Andrew Wyatt (he/him) is a Ph.D. candidate and Teaching Fellow in Columbia's Italian Department. Andrew has taught Italian at the elementary and intermediate levels at Columbia University and is serving as the Italian Department's Lead Teaching Fellow for the Center for Teaching and Learning for the 20/21 academic year.