Events and Opportunities, 9/13 - 9/29
Welcome Home Columbia: Quest Scavenger Hunt, Passport to Columbia, and Other Events and Opportunities, 9/13-9/29
August 30, 2022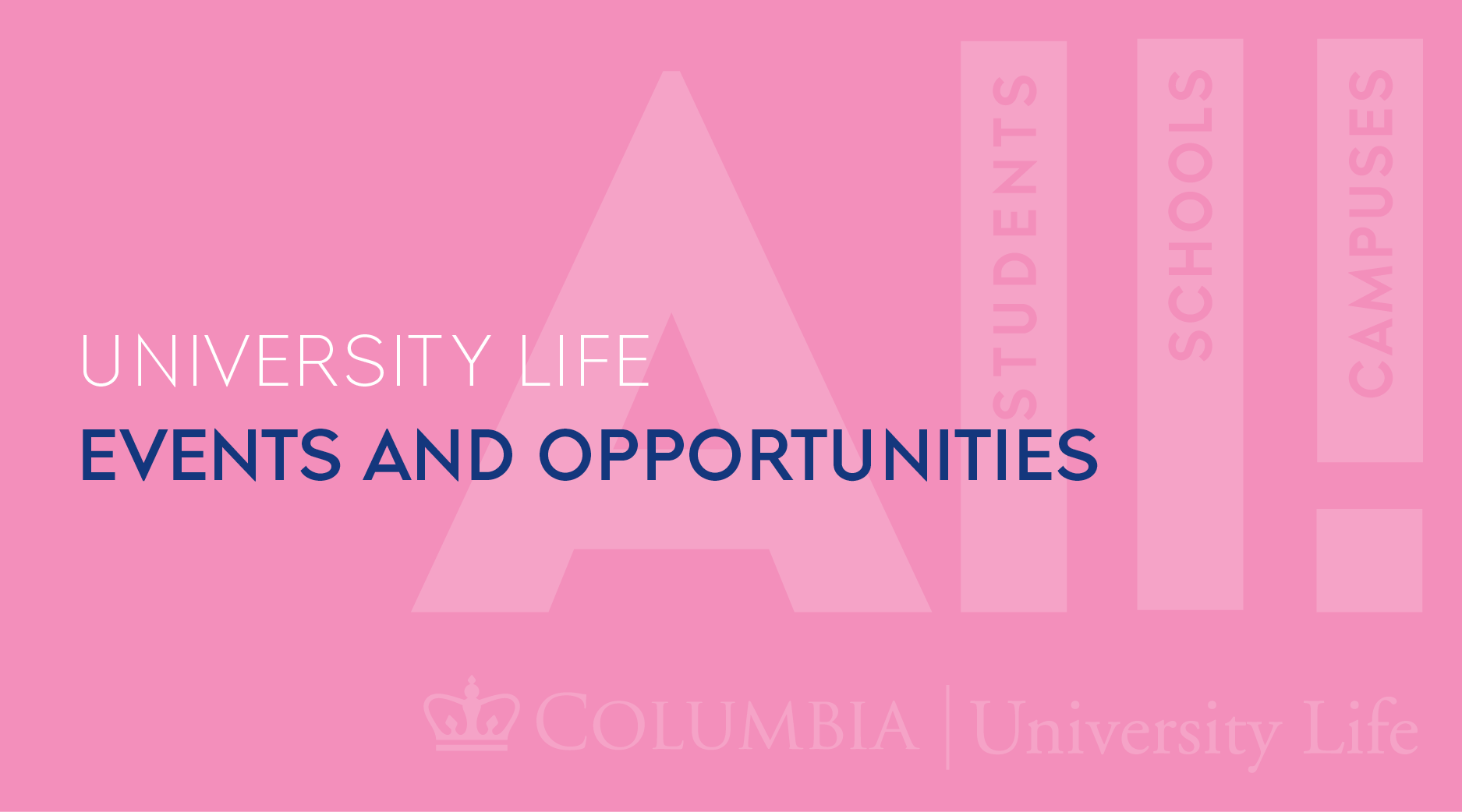 Dear Students, 
We hope you can join us for the second week of Welcome Home Columbia, a series of free, fun events happening now through September 16! All students from all schools and campuses are welcome.
COVID-19 Reminder and Monkeypox Information:
Welcome Home Columbia
All Welcome Home Columbia events are free and open to all students. Please bring your CUID to attend.
Events and Opportunities with University Life:
Happening Around Campus
Columbia World Leaders Forum
This series of conversations with heads of state and other leaders spotlight pressing issues and offer Columbia students and scholars opportunities to ask questions of world leaders.
Visit University Life's website, Instagram and Facebook for more information and events, and please reach out to [email protected] with any suggestions or questions.
Take care,
Joseph Defraine Greenwell, Ed.D.
Vice President for Student Affairs
University Life
Gender Pronouns: He/Him/His
Ixchel Rosal
Senior Associate Vice President for Student Life
University Life
Gender Pronouns: She/Her/Hers