Combating Imposter Syndrome, Join the University Life Events Council, and Other Events and Opportunities, 10/11-10/25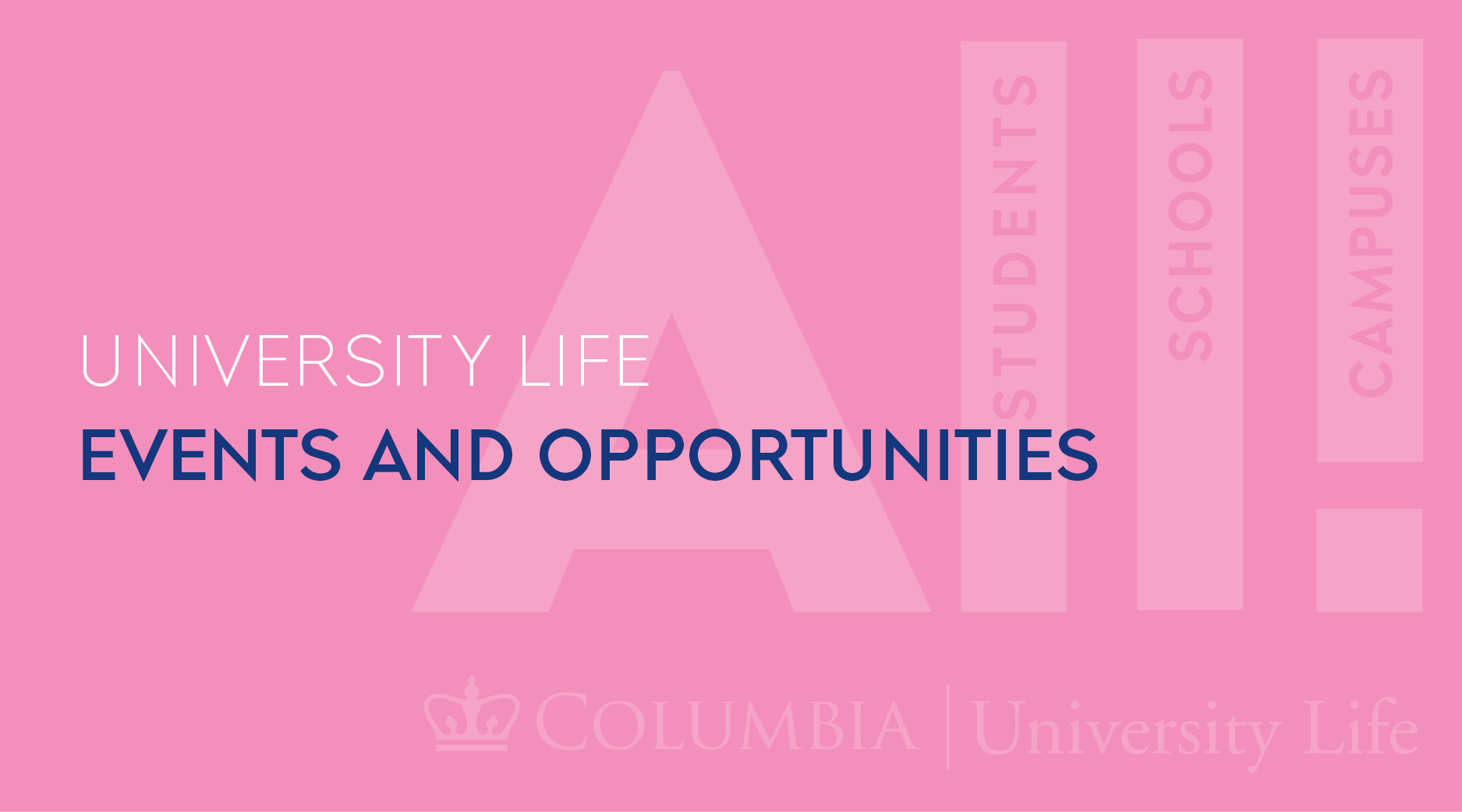 Dear Students, 
We hope you'll join President Bollinger's 21st Annual Fun Run, Walk, & Roll. Kick off this weekend of movement at the Fun Run Extravaganza on Friday, October 14, 12:00 - 2:00 PM on Low Plaza and South Lawn. Enjoy activities, prizes, food, and more. Register for the 5K and complete the distance from Friday, October 14 to Sunday, October 16 to receive a commemorative T-shirt. This event is sponsored by the Office of the President and Department of Intercollegiate Athletics and Physical Education.
Events and Opportunities with University Life:
Community Citizenship Initiative Events
The following events fulfill one of the requirements for the Community Citizenship Initiative (CCI).
Book Club Discussion – Caste: The Origins of our Discontents (In-Person). The School of Nursing is hosting a discussion on Isabel Wilkerson's book Caste: The Origins of Our Discontents, which explores how a hidden caste has shaped American systems that influence people's lives and behavior. Light refreshments will be served. Monday, October 17, 4:30 - 5:30 PM.  This event fulfills the Inclusion & Belonging component. Register here.
Campus Conversations (Hybrid). Campus Conversations offer students a way to talk about identity and community with peers across schools. Attending a Campus Conversation event fulfills the Inclusion & Belonging component. Register for one of our upcoming conversations:

Complete this form to get notified about future Campus Conversations.

Re-Evaluating Masculinity (In-Person). Sexual Violence Response will host a workshop exploring how expectations of masculinity can contribute to power-based violence and how to challenge these norms and contribute to a culture of consent and care. Attending this event fulfills the Sexual Respect component. All CC/SEAS undergraduates students are invited to participate. Wednesday, October 19, 2:00 - 3:30 PM. Learn more and register.
Happening Around Campus
Visit University Life's website, Instagram and Facebook for more information and events, and please reach out to [email protected] with any suggestions or questions.
Take care,
Joseph Defraine Greenwell, Ed.D.
Vice President for Student Affairs
University Life
Gender Pronouns: He/Him/His
Ixchel Rosal
Senior Associate Vice President for Student Life
University Life
Gender Pronouns: She/Her/Hers