Jeremy Chiu on Photography and a Lifelong Columbia Dream
Jeremy Chiu, MSPH'23, is a University Life Ambassador studying Epidemiology with a certificate in Infectious Disease. In the lead up to Commencement, we spoke with Jeremy and he reflected on his time at Columbia, his photography, and getting involved at Columbia as an introvert.
May 15, 2023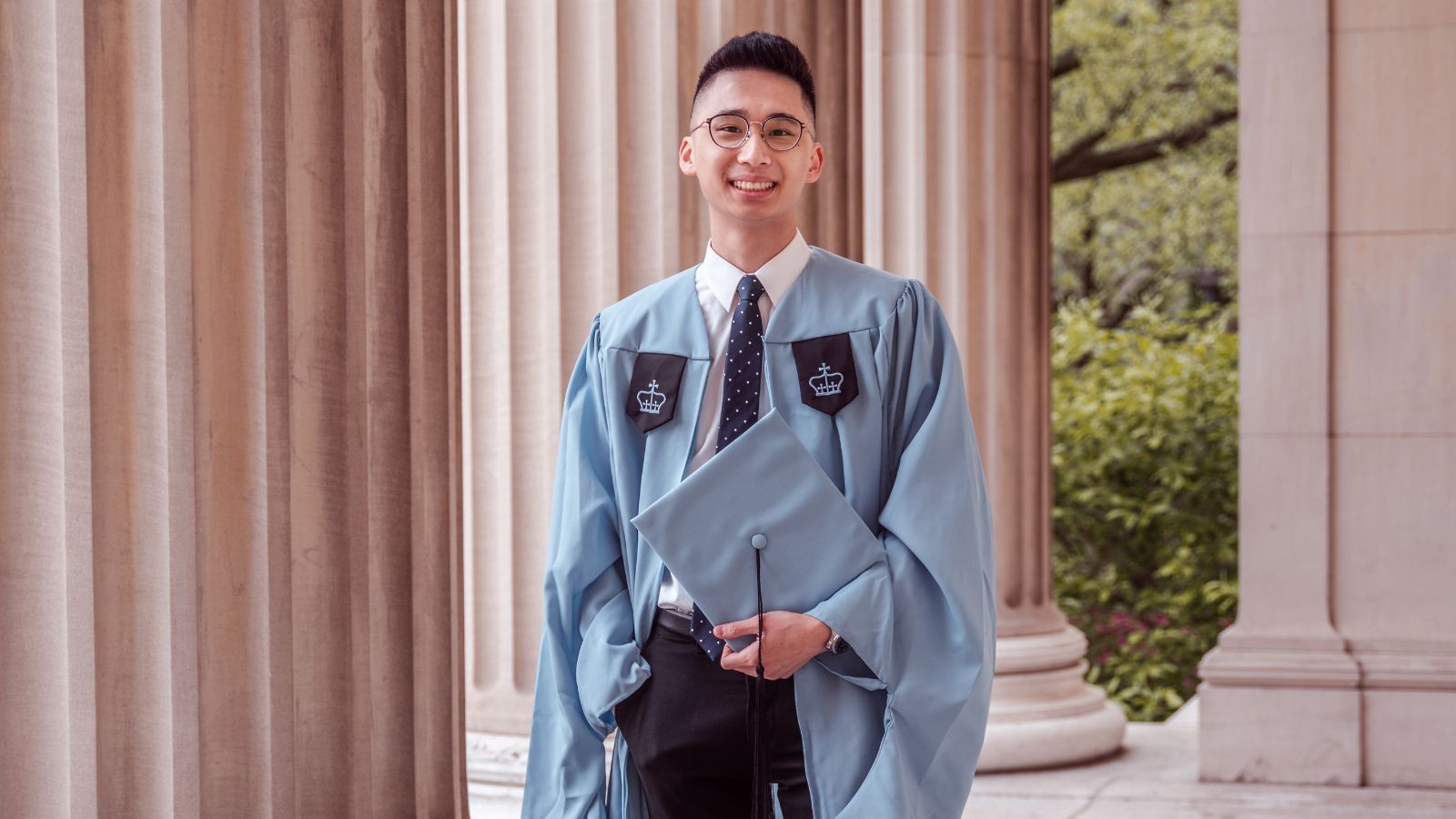 This interview was edited for clarity and style.
Can you tell me about your background and what drew you to Columbia?
It's always been my dream to attend Columbia, and there were a lot of things that I did at and around Columbia prior to coming here. I'm from Long Island, New York, and first stepped foot onto this campus when I was eight years old. I was doing a technology camp in Lerner Hall. I remember telling my mom what a beautiful campus it was and that I wanted to go to college here.
She told me, "It's one of the best schools in the world. If you really want to come here, you have to work hard." And, so I took her words to heart and began working hard every day, pushing myself to be the best that I could be.  
When I was doing that technology camp, I saw this one kid playing on the piano in Lerner. I thought, "Wow, I really want to learn how to play piano." So, I told my mom and began to learn piano intensively. Eventually, it led me to attend Manhattan School of Music Precollege, a highly competitive and professionally oriented music program for musicians aged 5 to 18 located near the Morningside campus. I also did research here at Columbia every summer during high school, so I was always around the area all year long.
I applied to Columbia for undergrad early decision, but unfortunately, I got deferred to regular decision and then rejected. It was a hard pill for me to swallow at first. After undergrad, I decided I wanted to go for a Masters of Public Health, and here I am at Columbia now about to graduate. Looking back at everything, it's crazy how Columbia has had so much influence on my life growing up, even now. Eight-year-old me would be very proud of myself, knowing how far I've come.  
"Looking back at everything, It's crazy how Columbia has had so much influence on my life growing up, even now. Eight-year-old me would be very proud of myself, knowing how far I've come."
I've heard you're an incredible photographer. Can you talk about some of your photography projects?
I started photography during my senior year of high school. At the time, I had just gotten deferred from Columbia and felt like my whole world turned upside down. That's when I started picking up photography. Then and throughout my undergrad, I kept on taking photos. I would take portraits, cityscapes, landscapes, travel, various types of photography. During study abroad, my photography improved exponentially. I also met a friend who's now my business partner for a photography company that we manage.
It wasn't until I came to Columbia that I saw the potential of using my photography to help others. I began documenting large protests against AAPI hate crimes in 2021, and many people have expressed that they enjoyed how powerful my photos are, especially from that project. Then, there was a student worker strike at Columbia. I would go to their rallies, take photos and send them to the organizers. One of my photos got published on Teen Vogue. I remember that day I woke up and people were sending me screenshots of the article and resharing my work all over Instagram.
I also had the opportunity to attend and photograph New York Fashion Week for three seasons. During my second Fashion Week season, I was photographing for a designer who asked if I could send my photography logo for their banner. The day before the show, we all went to look outside at a billboard in Times Square. I was thinking, I don't know why I'm here. There's nothing for me to take photos of. So, I left. The next morning, I woke up to a photo of a Times Square billboard containing the logo I created. I just couldn't wrap my head around that. I went back to see the billboard for myself in-person and was incredibly shocked.
I haven't had as much time for photography this semester as I work on my thesis, but recently, I was hired by Career Services at Mailman School of Public Health to take LinkedIn headshots for students. It's the second time I was asked after everyone's wonderful feedback from last year's sessions, and I was nearly completely booked for both days. It was a lot of fun getting to work with my peers and faculty to make them look their best, and it meant a lot when my peers would personally thank me for doing this, knowing that I'm also a Mailman student.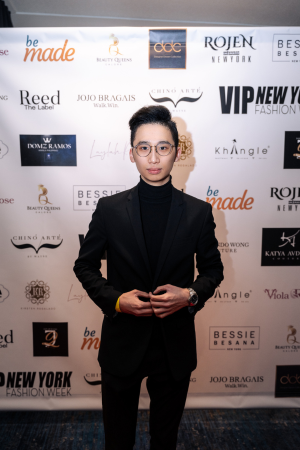 What are you doing your thesis on?
I'm writing on how individuals with special health care needs are one of the most underserved populations when it comes to dental care by identifying and addressing factors affecting their access to dental care. It's a long process, and I'm still working on writing, analyzing datasets, and editing.
What else have you been involved in outside the classroom?
I became involved with University Life in Fall 2021. There was a social justice arts showcase, and I submitted the photos I took from AAPI rallies. That's kind of how I met everyone at University Life, and it really made me feel welcome. I'm at the Mailman School of Public Health, which is on the medical center campus, and there aren't many opportunities for us to go to the Morningside campus other than on our own for leisure or study time.
Since joining the University Life Ambassador program, I've met a lot of other students. We were able to form our own community. We have a group chat and it's great for planning hangouts. I also really like the leadership development programs that we have, like our monthly trainings. I found them really helpful. University Life gave me the opportunity to interact with other people on the Morningside campus.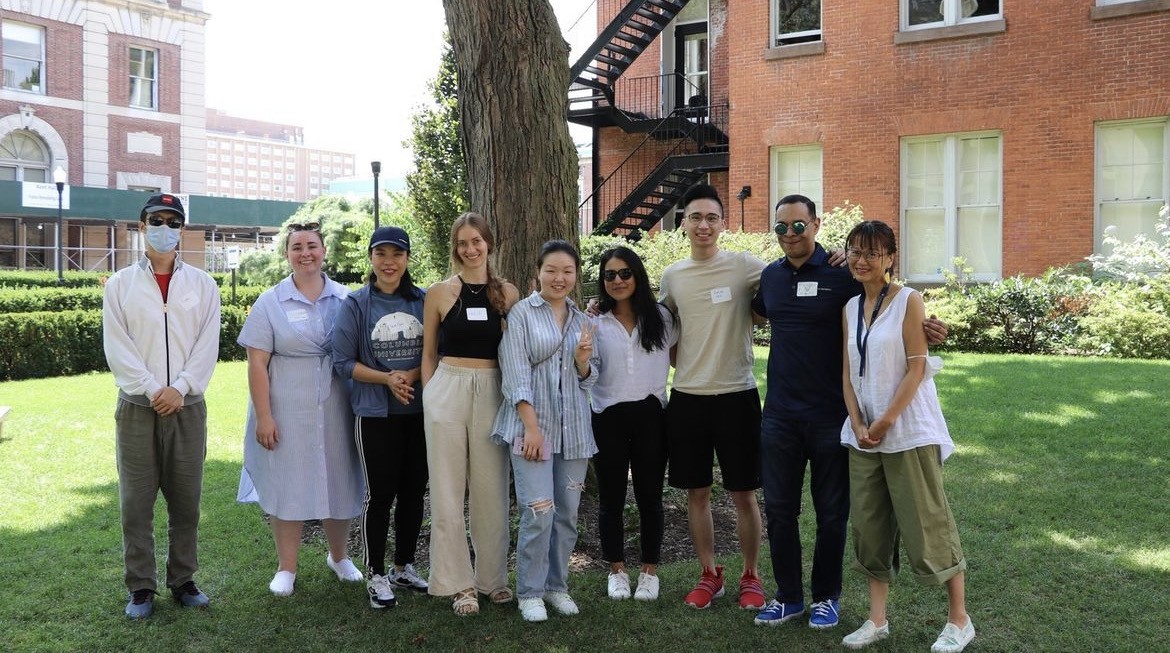 Who've been some of your mentors at Columbia?
Gaby Dominguez (a University Life staff member) gave me a lot of opportunities and pushed me out of my comfort zone. She asked me if I wanted to be a panel speaker for the Graduate Welcome event hosted by University Life. It's the first time I was asked to be a panel speaker. I'm a bit of an introvert, but I'm so glad I did it.
I also look up to my friends. Especially during my first year, we had a lot of cohort classes, where we all were in the same class. It was very rigorous, but, because of that process, we bonded together. I don't think I would have survived the program all by myself. Having a group of friends that support you and are also struggling with you at the same time — you can't replace that.
"Since joining the Ambassador program, I've met a lot of other students. We were able to form our own community… University Life gave me the opportunity to interact with other people on the Morningside campus."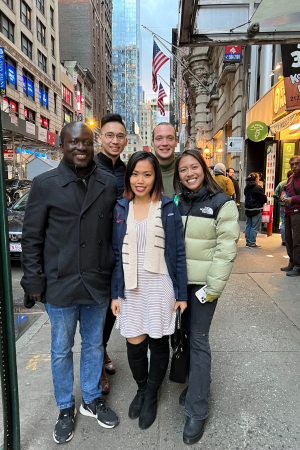 What advice do you have for new students who are going to be starting Fall 2023?
Join University Life and participate in events if you'd like to get involved on campus, especially if you're coming from the medical center campus. There are so many different organizations and ways to get involved. I understand some people are a little bit more on the introverted side. But, take that risk and put yourself out there. It's during times like these where you learn more about yourself and grow from these experiences. It's hard for me to put myself out there. Even though it feels uncomfortable, I keep doing it. That's how I got involved with University Life and connected to photography opportunities.
Don't be afraid to message in class group chats. I know a lot of people dismiss the class GroupMe and WhatsApp chats, but they're helpful for meeting people and staying in the loop with everything going on throughout the year.
Don't be afraid to reach out and talk to professors. Most are friendly and passionate with what they teach, and they can connect you with other faculty members, write recommendations, and connect you to an internship or a potential job opportunity. It is great to have at least a few professors that know you personally.
Time management is so critical, especially if you've never been to New York before and want to visit places around the city. It's important to be able to manage your time, so that you can go places and not spend the entire weekend in Butler Library studying.
What are you looking forward to after graduation?
I'm still kind of figuring out what's next for me, but I am currently looking and applying for jobs. For a while now, dental school is something I've been wanting to pursue, but first, I want to get some full-time working experience. I came to the MPH program straight from undergrad, so I'm looking forward to taking a break from school for the time being.
"I understand some people are a little bit more on the introverted side. But, take that risk and put yourself out there."