Events and Opportunities, 11/29-12/13
Low Lounge: A Winter Workshop, Graduate Hangout, Study Break at Butler, and Other Events and Opportunities, 11/29-12/13
November 15, 2022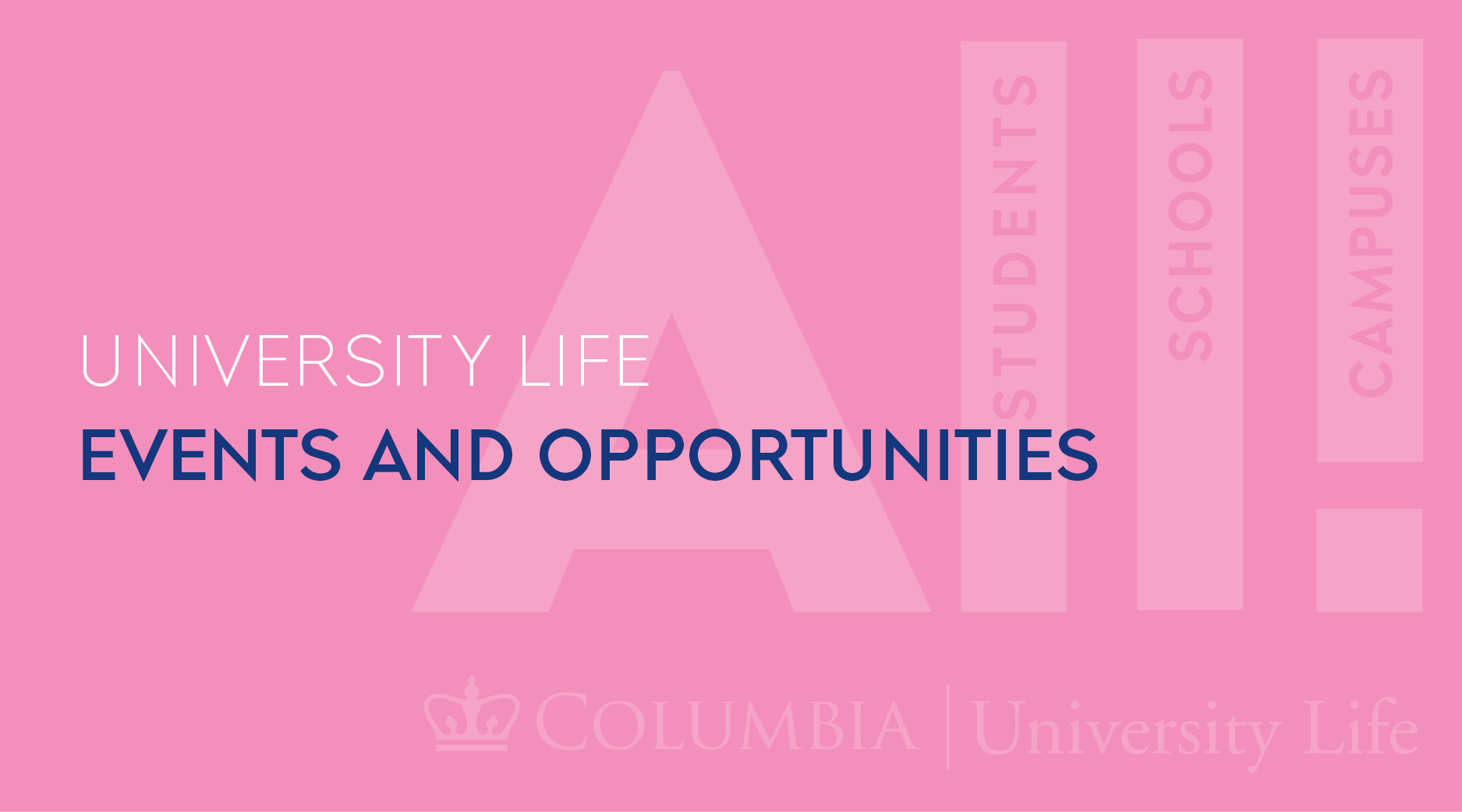 Dear Students, 
We hope you'll take a break from studying to join us for Low Lounge: A Winter Workshop on Sunday, December 11th from 11:00 AM to 3:00 PM. The Low Library Rotunda will be transformed into the ultimate study break featuring student performances, a hot beverage station, an ice cream cart, snacks, giveaways, raffles, and craft & activity tables. This event is free and open to all students, from all schools and campuses. Take a break and join the University Life Events Council for a winter wonderland!
Events and Opportunities with University Life:
Grad Hangout: International Game Night (In-Person). Learn how to play board games from around the world, make friends and win prizes! Food and refreshments will be provided. This event is part of the Graduate Initiative for Inclusion and Engagement. Tuesday, December 6, 5:00 - 7:00 PM. Register here.
Yoga Class (In-Person). Take a break and relax with yoga in Earl Hall, hosted by Religious Life every Thursday. Please bring your own mat and arrive 5-10 minutes early to sign in and set up. Thursday, December 1, 7:00 - 8:00 PM. Learn more.
Seeking Singers: Lessons & Carols. Religious Life is seeking students to sing in the annual Festival of Nine Lessons & Carols at St. Paul's Chapel. If interested in joining the choral performance, please email Julian Bennett Holmes (

[email protected]

) with your name and voice type. Sign up by Thursday December 1. Performance on Friday, December 9, 6:00 - 7:15 PM. Learn more.
Writing and Fellowship Opportunities
Happening Around Campus
Upcoming Public Safety Trainings
Recommendations for Active Shooter Incidents Presented by the NYPD (Virtual). Public Safety will host a training about how to mitigate the risk from active shooter attacks led by the NYPD Counterterrorism Bureau. Friday, December 2, 10:00 - 11:00 AM. Register Here.
Situational Awareness Training (Virtual). Public Safety presents a training on Situational Awareness: being aware of where you are and what is happening around you. Learn to be alert to potential threats to your health and safety and be cognizant of emergency exits and other paths to safety. Monday, December 5, 10:00 - 11:00 AM. Register here.
Visit University Life's website, Instagram and Facebook for more information and events, and please reach out to [email protected] with any suggestions or questions.
Take care,
Joseph Defraine Greenwell, Ed.D.
Vice President for Student Affairs
University Life
Gender Pronouns: He/Him/His
Ixchel Rosal
Senior Associate Vice President for Student Life
University Life
Gender Pronouns: She/Her/Hers