Joining the Family Business
An interview with University Life Executive Vice President Dennis Mitchell on his journey from a junior hockey champion in Toronto to championing inclusion and belonging at Columbia.
January 18, 2022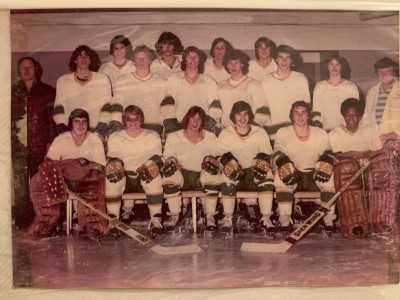 Where did you grow up?
I am the son of immigrant parents from Trinidad, in the Caribbean. They were recruited to Toronto, as Canada experienced a massive teacher shortage in the late 1950s and early 1960s due to opening up its borders to immigration. The cities were growing rapidly and they needed teachers, so the Canadian government looked for places around the world where there were British teachers' colleges. One of their top programs was in Trinidad, a former British colony, where both of my parents attended (and met), and they were recruited to come to Toronto with a group of educators.
I was one year old at the time and I stayed with my grandmother until they brought me (and her) up to Toronto at the age of three when they were settled.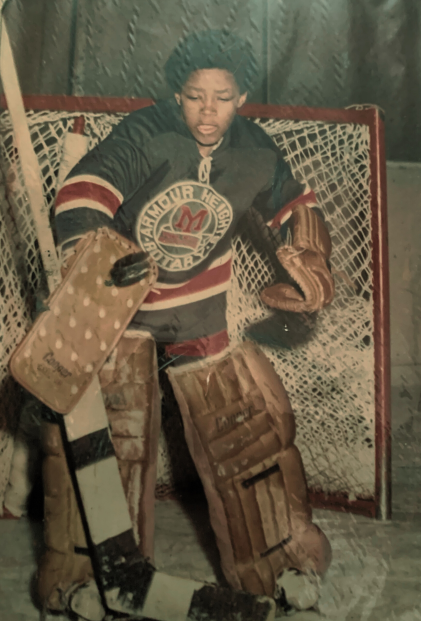 What were you like growing up? Are there any parts of your childhood that tend to surprise people?
Like every good little Canadian boy, I was on skates at the age of four and ended up playing very competitive hockey. I was pretty good, if I do say so myself, and traveled the world playing junior hockey in Toronto, including almost every major city in the United States.
But my life was also very much school-heavy since both my parents were educators--and strict educators at that--English on one side and math on the other. So, hockey and school were basically my life until I was eighteen. I was a good student and even finished third in the Canadian Descartes math contest, which was a pretty big deal at the time.
My plans were to go to the University of Toronto, which is where all my friends were going; it's an excellent school. As I was preparing for college, an uncle who was completing his doctorate at Harvard suggested that I should consider Harvard. This suggestion by my uncle was not necessarily received well by me, but I was told that I should go take this test, which ended up being the SAT. I didn't study for it, but I had just finished the Descartes competition and ended up with an 800 on the math portion. Before I knew it, I was applying to Harvard and the two other closest Ivies, Cornell and Princeton. I ended up getting an SAT (half tuition) scholarship to Cornell, and off I went.
Your passions will align with what you do for a living and that makes you better at what you do. I think that one of my strengths as a leader is that I'm very passionate about my work.
Tell me a bit more about your educational journey. How did it lead to where you are now?
I originally thought I was going to be a pre-med math major at Cornell, but a theoretical calculus class ended up being the end of my math career. I ended up deciding to go with my plan B, which was to become a neurobiology and behavior major. (I know most people don't go into neuro as a plan B, but I did.)
I became president of the Pre-Med Association and started applying to medical schools. I was preparing to enroll in medical school when another uncle who was a dentist here in New York said, "Oh, that's wonderful. Did you ever consider dentistry?" I never had, but he said, "Well, why don't you come and spend spring break with us senior year?" After spending spring break with him in New York, I was hooked. I actually loved seeing how he made such a difference in people's lives so much that I deferred my enrollment to medical school and applied to dental school. I went to dental school thinking I was going to have a life in private practice with my uncle, but then my path changed again.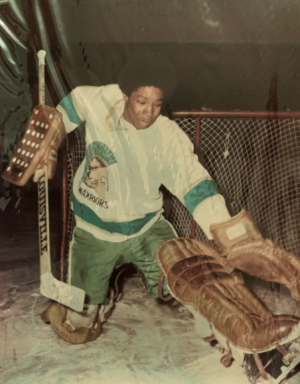 I ended up doing my residency training at Harlem Hospital in 1989, a time when both HIV/AIDS and the crack-cocaine epidemics had crossed. As a resident there, I began doing the research that eventually led to my career at Columbia. We were looking at the oral manifestations of HIV in people of color and women, which no one had studied before. All of the literature at that time was focused on white gay men, mostly from the San Francisco area.
We started looking at a cohort of injecting drug users at Harlem Hospital, led by Dr. Wafaa El-Sadr, who served as the Chief of Infectious Diseases (and is now a superstar University Professor and head of Columbia World Projects). We collaborated to add an oral health component to her research, which we still receive pings for citations to this the work thirty years later. This work led me directly into a faculty position at Columbia's College of Dental Medicine (CDM) right out of my residency. I also completed a Master's in Public Health (MPH) from what is now the Mailman School of Public Health because I realized that I needed some experience in epidemiology and biostatistics to move forward with my career trajectory. After completing my MPH, I was asked to join the faculty full-time at the College of Dental Medicine.
After becoming faculty, I co-created and launched what we call the Community DentCare Network and I spent almost a decade building school-based dental clinics, a mobile dental vehicle, and collaborated to run three fully functional medical and dental centers across Harlem.
Then, in 2002, after a new dean was appointed and saw that there was just one student of color in an incoming class of 70 dental students. Ira B. Lamster and I knew each other from our earlier HIV research together, and he asked if I could help remedy the disparity. I shared my thoughts and he ultimately appointed me as the first dean of Diversity at a dental school—a national first. We are very proud to state that the underrepresented student population at CDM is now over 20%.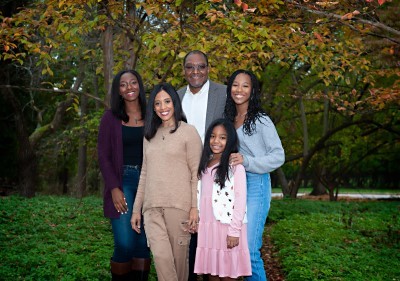 Was there a specific moment that helped you to realize that you wanted to focus on inclusion and belonging in your career?
When you navigate the world as a 6'2" Black man, you encounter many different perspectives from the people whose paths you cross. I would argue that it is pretty much impossible to be a 6'2" Black man in America and not have to deal with issues around inclusion and belonging, racism, prejudice and bias. It is, unfortunately, just a reality.
What I did not think about was that, in many ways, it's been a part of my life all the way back to my early teenage life, even as a competitive hockey player in the 1970s. I think I was better received as a Black goaltender for a Canadian junior team in Moscow than I ever was in cities throughout the U.S., where people would often yell slurs, spit, or throw things at me when leaving the rink. As immigrant educators, my parents always told me not to take those insults personally, because they weren't about me, they were about the people who were saying them.
Those childhood experiences--that I didn't even realize were impactful--formed a foundation from which I felt an obligation to lead in areas of inclusion and diversity. I did not put those together to spin an active plan, it actually just happened.
Coming from a family of educators, I was uniquely positioned to be able to make a difference and there were multiple influences, but my main drive was looking at how to make a difference for students and faculty and to make environments better and more inclusive. It wasn't until I was almost 40 that I realized that this was my passion.
Of course, the other piece of this is that I'm a father of three daughters. When they started having similar experiences in elementary school I felt heartbreak that you often experience as a parent of Black children in America. In the process of supporting my own children with challenges around race and bias, I was able to reflect on my own experiences as a younger person. Until they started having those experiences, as I was also focused on work related to inclusion and belonging, I didn't even realize how my upbringing contributed to what I do now.
I think the progress we are making to increase faculty diversity only enhances the incredible student diversity we already have.
How do you see your work in University Life contributing to the continuation of your work to increase faculty diversity? Where can you merge your two roles or how do you see that happening?
I think that as a university, student diversity is way ahead of faculty diversity. I'm so proud of this and, while I did not contribute directly to it beyond the medical center, I am proud of the diversity in our student population. I would argue, though, that the lack of faculty diversity is very challenging for our students.
By spending the last eight years contributing to the faculty diversity, I feel as if I've been already helping students. We hear from our students that they don't have enough faculty who look like them, speak their language, or share their gender identity, especially in the STEM fields. I think the progress we are making to increase faculty diversity only enhances the incredible student diversity we already have.
You can't improve the culture and climate just for students or just for faculty, they don't work independently of one another. This is a university-wide effort that improves the community for all of us.
Finally, what is a piece of advice you wish someone had given you when you were a student?
I stumbled into this, but this I know it to be true: lead with your passions. If you can figure out how to follow your passion, you will love your work. Your passions will align with what you do for a living and that makes you better at what you do. I think that one of my strengths as a leader is that I'm very passionate about my work. I'm passionate about it because I believe in it, and passionate about it because I have lived it. It's not something I read about or studied (though I've done that too), but it is something I've lived and that keeps me passionate and helps me enjoy every day, even the hard ones (and there are a lot of hard ones).