Events and Opportunities, 2/14-28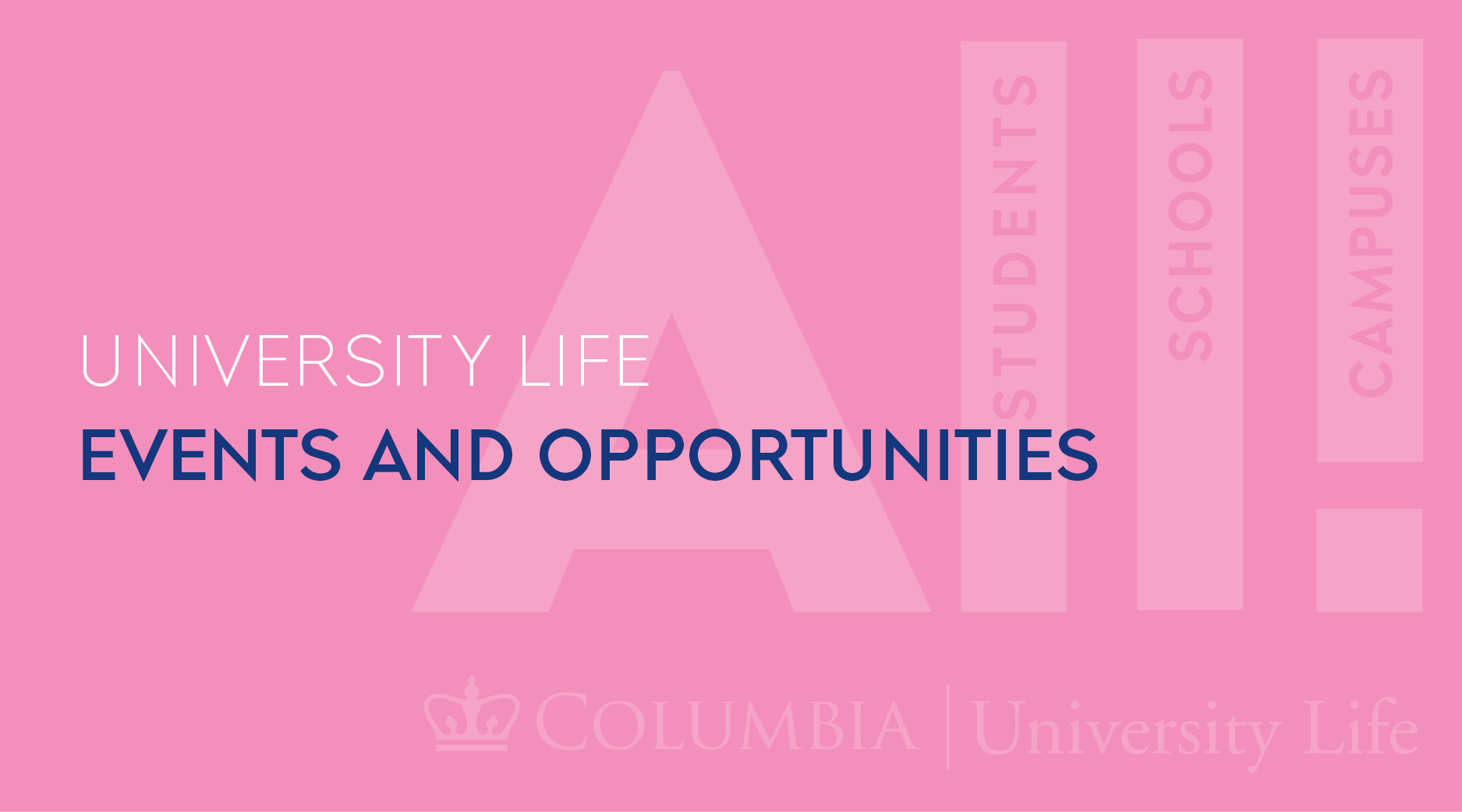 Dear Students, 
Check out these upcoming events and opportunities. We hope to see you around campus!
University Life Events & Opportunities
Black History Month Events
Fellowship and Social Impact Opportunities
George Van Amson Fellowship (Open to continuing undergraduates from all Columbia schools). This fellowship, funded by Community Impact, provides students with a $3,000 stipend and summer housing to support their unpaid nonprofit internship or service summer learning opportunity. Community Impact will host an information session about the fellowship and application process on Friday, February 17. Learn more and apply by Sunday, March 26. 
Social Impact Fellowship. Columbia World Projects invites rising third and fourth year undergraduate students to apply for the Social Impact Fellowship, a fully funded, five-week summer program, and an academic-year engagement with thought leaders and innovators. Apply by Monday, February 20.
Tamer Fund for Social Ventures. Established in 2015, the fund provides seed grants of up to $25k to early-stage nonprofit, for-profit, and hybrid social and environmental ventures affiliated with Columbia University. Apply by Wednesday March 1.
Happening Around Campus 
Looking for more events and fun things to do in New York City? Check out our free and low-cost activities page! 
Take Care,
Joseph Defraine Greenwell, Ed.D.
Vice President for Student Affairs
University Life
Gender Pronouns: He/Him/His
Ixchel Rosal
Senior Associate Vice President for Student Life
University Life
Gender Pronouns: She/Her/Hers