A Writer Finds a Silver Lining in the Pandemic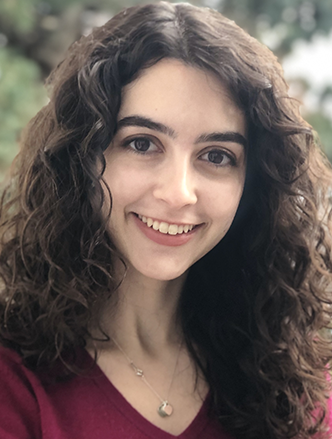 If I have learned anything since the Fall term began, it's this: Every corner of my apartment is potentially valuable workspace. When nearly every single aspect of your life takes place indoors, in the same three rooms, you have to get a little creative.
So, despite what the self-help experts say about dedicated workspaces, my couch is now my office, where I answer emails and make to-do lists. My dining table is my conference room, where I run Interdisciplinary Arts Council meetings. My hallway, where I pace back and forth while dreaming up story ideas, is where I get a little exercise, and my armchair is where I take personal phone calls.
My writing desk, that holiest of holy places, is only used for two tasks: class, and — when I can finally close my laptop and take out my journal — writing.
The truth is that it isn't easy to be in the same space all the time. When the School of the Arts first transitioned to online classes, I was disappointed and frustrated, but I never thought that being home all the time would be difficult. I'm your stereotypical writer, after all — massively introverted, overly attached to her cat, relatively antisocial and prone to muttering under her breath when she's working on a story. I never thought I'd get so bored with being at home where it's socially acceptable to wear pajama shorts all the time.
I won't dissemble and say that the beginning of the term has been smooth every single day. Sometimes my partner comes home from work to find me with eyes swollen from too much screen time, sitting on the stairs because I need something different to look at, and begging, Please get me out of this apartment. I'm certain I look like a crazy person.
All this being said, though, I have to admit that in some ways, the online term has been a strange and beautiful gift. While I've definitely gone a little stir crazy, these last few weeks have been the most productive of my life. It didn't take me long to realize that the only way for me to stay sane was to try to recreate "normal" life as closely as possible by following set routines. In fact, my routines are probably more normal than they were before the pandemic. For the first time in a long while, I am waking up at the same hour every morning, and since I don't have to commute, I start every day slowly with breakfast and a morning shower. I dress comfortably, but in real clothes, and by the time I sit on my couch to start my work shift I really feel that I'm "at the office" and ready to work.
My technique of creating multiple little workspaces all over my apartment is actually helping me transition between tasks in a way that — I'll be the first to admit — I was terrible at doing before. When it's time to transition to a different assignment or to my writing, I physically walk to a new space and leave behind the books or papers I was using for the previous task — something I couldn't do when I was working in Butler or the writing lounge.
Ironically, the best change that has come from turning my personal spaces into workspaces is the realization that I have to turn off at some point, or risk never feeling relaxed in my home again. I've made a rule that, unless absolutely necessary, I need to put all work-related things away by 7 p.m. It has forced me to sit down and work consistently during the day, instead of maybe taking a break in the afternoon and getting back to my work by 9 p.m. If I don't get it done by 7 p.m. it's not going to get done, so I just have to sit down and do it. Like any perfectionist, I've had massive problems with procrastination and avoidance, so I can't stress enough what an enormous help these lifestyle adjustments have been — and I don't know that I would have made the adjustments on my own.
Ultimately, the result is that I'm more on top of my work than ever, I'm writing every day for the first time in my life, and I go to bed every night feeling like I've accomplished something (and with healthier food in my belly, now that I have more time to cook). Ironically, even at a time when I can sometimes feel overwhelmed by boredom or just cooped up, my work and creative lives are the most stable they've been in a long time. It's an extremely welcome surprise. 
I won't say that I'm grateful for all the circumstances that led to this online term. It's been an immensely difficult year for everyone, and at the end of the day, I do miss sitting in a classroom or hanging out in the writing lounge. Still, I can say that these strange times have taught me more about myself and my needs than I learned in over 20 years of schooling and working — and if that's not some sort of silver lining, what is?
Nicole Saldarriaga is a student at the School of the Arts. Would you like to share a blog for publication? Write to [email protected] to learn how to add your unique voice to the Keep Our Community Healthy campaign.
(Photo Credit: Nicole Saldarriaga)
Would you like to share a blog for publication? Fill out this form to add your voice to the conversation! Photo Credit: Nicole Saldarriaga