Events and Opportunities, 11/15-29
Trans Awareness Week Film Screening, Midterm Elections Debrief, and Other Events and Opportunities, 11/15-29
November 15, 2022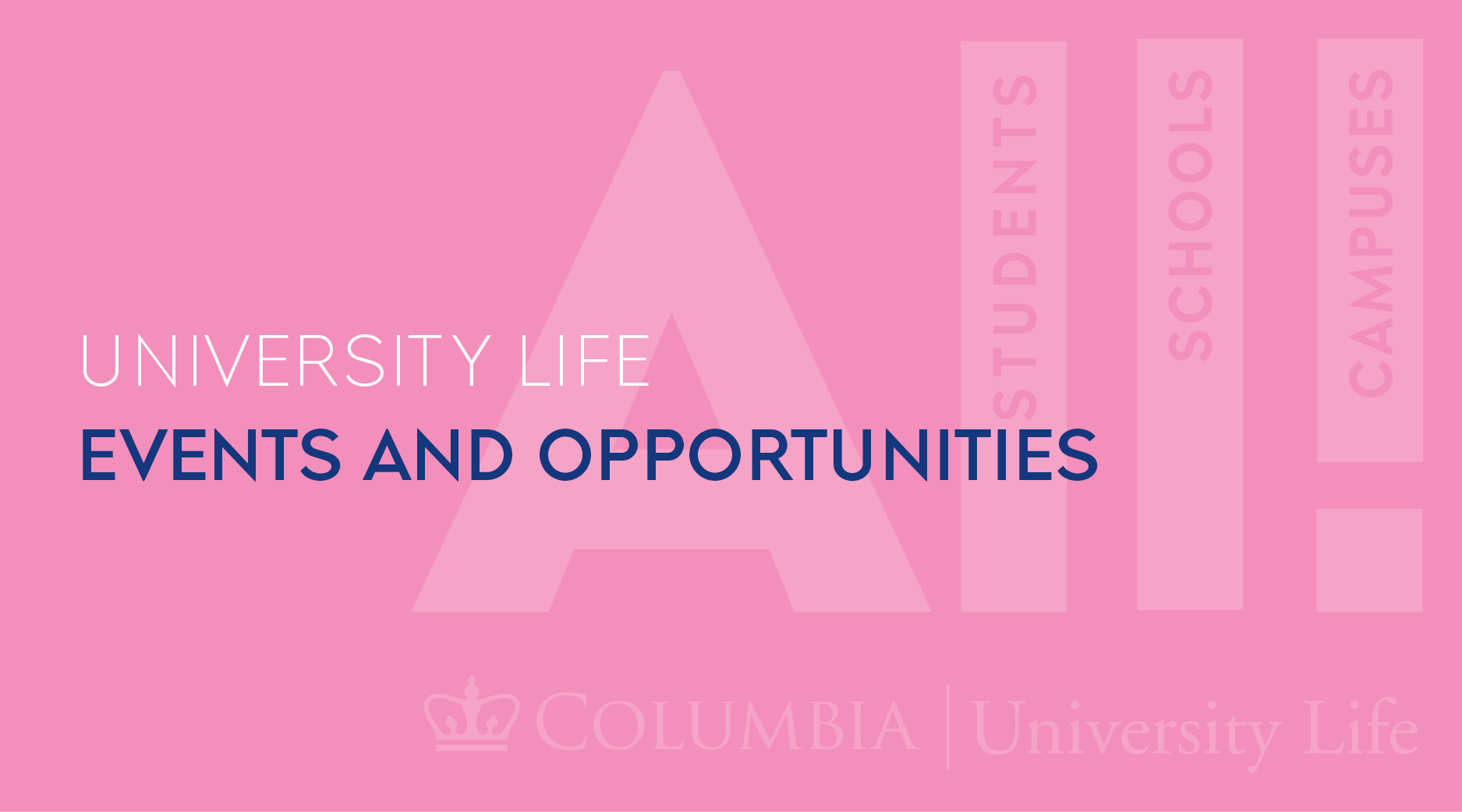 Dear Students,
It's Transgender Awareness Week, and we invite you to learn more at our Community Citizenship Film Series: Disclosure tomorrow, Wednesday, November 16th from 6:00 - 8:30 PM in Miller Theatre. There are more than 100 years of trans representation in film & TV. Join us for a screening of the 2020 documentary Disclosure, which shares the history of those images and the profound impacts they can have on transgender people's lives. A panel with audience Q&A will follow the screening. This event is hosted by University Life and co-sponsored by the School of the Arts.
Still need to complete the Community Citizenship Initiative? Attending this event fulfills the Inclusion & Belonging component.
Learn more, register and submit questions for the panelists here.
Events and Opportunities with University Life:
Community Citizenship Initiative Survey. If you participated in the Community Citizenship Initiative this semester, we appreciate your feedback! Complete the Inclusion & Belonging survey and the Sexual Respect survey to let us know what you thought. Complete both surveys by Monday, November 21 and you'll be entered to win University Life swag bags.
Apply to Perform at Low Lounge. The University Life Events Council seeks performers to share their talent at Low Lounge, which will take place on Sunday, December 11 from 11:00 AM - 3:00 PM in Low Library. This annual Columbia tradition is open to all students from all schools, and provides a space where students can relax and unwind during finals. Apply by Tuesday, November 22.
Yoga Class (In-Person). Take a break and relax with yoga in Earl Hall, hosted by Religious Life every Thursday. Please bring your own mat and arrive 5-10 minutes early to sign in and set up. Thursday, November 15, 7:00 - 8:00 PM. Learn more.
Writing and Career Opportunities
Happening Around Campus
Visit University Life's website, Instagram and Facebook for more information and events, and please reach out to [email protected] with any suggestions or questions.
Take care,
Joseph Defraine Greenwell, Ed.D.
Vice President for Student Affairs
University Life
Gender Pronouns: He/Him/His
Ixchel Rosal
Senior Associate Vice President for Student Life
University Life
Gender Pronouns: She/Her/Hers