Grantee Awards
We are pleased to share the 2022-2023 Social Justice Mini-Grant recipients! 
These student leaders have shared innovative ideas for projects and programs that will prompt important discussion, reflection and learning for our community about racial, economic, accessibility, educational and other inequities. We're excited to share their projects with you and kick off the program year, all of which will meaningfully advance our shared efforts to advance the values of inclusion, belonging and community citizenship for the Columbia community.
We wish to thank the Institute for Religion, Culture and Public Life for their generous support and partnership with University Life to fund the Social Justice Mini Grants program.
Grantees in the News
2022-2023 Grantees and Projects
My Colorful Nana Podcast 
Project Details: My Colorful Nana is a podcast that explores the complexity of identity construction and Black hair. It celebrates the words "Beauty" and "Blackness" as we study the ways in which art and community can provide emotional relief. This podcast will include interviews with current graduate students throughout Columbia who can speak to the complexity of identity through the lens of Black hair.
Listen to My Colorful Nana. Episodes:
Grantee: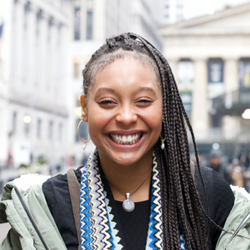 Lauren Stockmon Brown (she/they) is pursuing a PhD in Drama, Theatre, and Performance Studies in the English and Comparative Literature Department. Her area of specialization includes 19th century+ African and African American culture, performance studies, political theater, oral history, and body politics. Prior to joining the Graduate School of Arts and Sciences (GSAS), she was a Fulbright English Teaching Assistant in Senegal 2021-2022 and graduated from New York University in 2020. She is passionate about storytelling and movement building for youth writing and advocacy.
The Black Experience through the Windshield
Project Details: The Black Experience through the Windshield seeks to address the injustices African Americans have faced as it relates to the automobile. The automobile, for some, represents mobility, freedom, adventure, agency, and status. For others, the automobile represents material wealth, danger, and sometimes survival. This project will create an exhibit to display cars significant to the Black experience to raise awareness and to create a contemporary and meaningful dialogue around the Black experience and the automobile. The exhibit will explore the Great Migration, labor roles in auto factories, the ways in which cars have been represented in media, and how some of us see cars in our own communities. 
Check out the exhibit now showing in Avery Library. You can also view an image from the exhibit and the accompanying installation text here.
Grantee: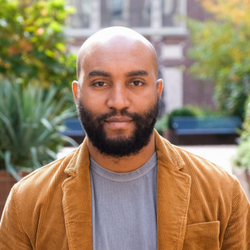 Robert Louis Brandon Edwards (he/him) is a PhD Student in Historic Preservation at Columbia's Graduate School of Architecture, Planning and Preservation (GSAPP). His studies are focused on preserving narratives and material heritage associated with the Black experience as it relates to the automobile and the built environment. He received a Bachelor of Architecture from the State University of New York and a Master of Architectural History with a Certificate in Historic Preservation from the University of Virginia. Robert is currently an Inclusion, Diversity, Equity, Accountability, and Sustainability Fellow at the Society of Architectural Historians and a Scholar-in-Residence at Voices Underground, an organization that focuses on racial healing, honest storytelling, and creative memorialization.
Equity in the Arts: From Curation to Development
Project Details: This project will bring together a panel of speakers who will focus on equity, diversity and inclusion in the performing arts, film and visual art industries. The goal of this event is to foster a dialogue that reframes these changes from a deficit perspective to an asset-based lens to enable a constructive discussion around equitable pay structures, hiring practices, authorship, scheduling and representation.
Grantee: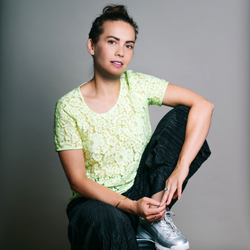 Liz Peterson (she/her) is a theater director and producer who focuses on immersive performance and multimedia projects. Her perennial interests include alternate dimensions, mixed-race identities, and observing different qualities of attention. Born in Manchester, UK, to a Mancunian mother and Anglo-Indian/Burmese father, Liz is from St. John's, Melipilla and Toronto. She is a former Associate Artist with Public Recordings, and a 2021 Research Fellow with Roundabout Theatre.  Her work has been shown at the Tiger Dublin Fringe Festival, OFFTA, Rhubarb Festival, Incubator Arts Project, Dancemakers, La Poderosa, and the SummerWorks Festival. She earned a BA in Theatre and French Linguistics from the University of Toronto and is earning her MFA in directing at the School of the Arts.
FGLI Voices Project
Project Details: The FGLI Voices Project will highlight the stories of first-generation and/or low-income students at Columbia. The project will interview members of the FGLI community about their background, college experience, and future plans, and air them on WKCR (Columbia's student-led radio station) and online.
Grantee:
Emily (Em) Chmiel (she/her) is a sophomore studying political science at Columbia College. She is the current FGLI Representative on Columbia College Student Council (CCSC) and former class vice president. She also serves on FLI Network's executive board. In addition to these roles, she is a legal intern at the Lawyers' Committee for Civil Rights on the Educational Opportunities Project. Last year, she was named a Guggenheim Fellow in Criminal Justice and worked at the Undergraduate Law Review and Political Review, where she authored a piece entitled "Columbia's Champagne Socialists: How Performative Political Action Impacts Campus Inclusivity." At CCSC, she advocates for policies including textbook affordability, reformed financial aid, housing security, and more. Em is joined by Cyra Paladini as co-partner for this project. Cyra Paladini is a current sophomore at Barnard College and budding journalist.
Birth Equity Project 
Project Details: This project seeks to educate the Columbia community on racial and health inequities that take place for Black women during labor. Grantees will host a workshop with Black maternal health experts including Black doulas, Black OB/GYNs, historians, and other Black birth equity experts. They will also provide attendees with a Birth Equity toolkit with information and resources to advocate for improving the birthing experiences of Black women. The student recipients are all in their second years of pursuing a Master's Degree in Public health at the Mailman School of Public Health.
Grantees: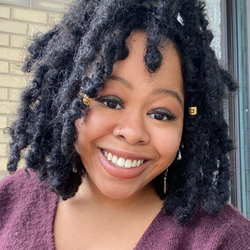 Paige Sentino (she/her) is in the Health and Policy Management department with a certificate in Sexuality, Sexual, and Reproductive Health. Hailing from New Orleans, Louisiana, Paige is passionate about uplifting and amplifying the work of Southern activists and birth workers. She has prior experience working within the non-profit sector, the rare-disease space, and currently works at Alice! Health Promotion, Columbia's health unit that encourages and supports overall student wellbeing.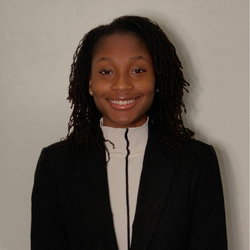 Zaire Bartholomew (she/her) is a student in the Population and Family Health Department with a certificate in Sexuality, Sexual, and Reproductive Health. She has worked with several organizations dedicated to advancing and protecting women's health and rights, such as the Black Women's Health Imperative, the National Birth Equity Collaborative, and Planned Parenthood Global. In combination with her public health training and work experience, she plans to use the knowledge gained to equip herself with the necessary training to address clinical and structural inequities as a physician in the future.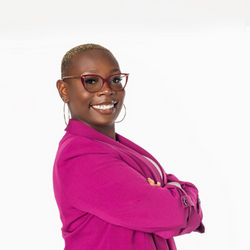 Amaya Langaigne (she/her) is a student in the Health Policy and Management Department with a certificate in Sexuality, Sexual, and Reproductive Health. She is passionate about Black Maternal Health rights and improving birthing outcomes for Black women. She helped cultivate and grow a community doula program for women of color in Lancaster, PA. Additionally she has done HIV work with New York City's Department of Health and Mental Hygiene, which has fostered her interest in improving health equity for people living with HIV. Amaya also enjoys supporting students with résumé edits and professional development tips and motivation.
Disability Affinity Graduation
Project Details: This project will host a disability affinity graduation celebration in April 2023. For the graduates, the ceremony will be an empowering culmination of years of hard work and persistence in the face of the obstacles imposed by a society where ableism is baked into our social and institutional fabric. Disability-affirming stoles will be given out to graduates, and individuals who have made outstanding contributions to the disability community on campus will be recognized with awards.
Grantee: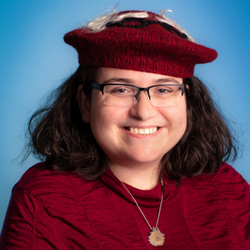 Leslie A. Zukor (she/her) is pursuing her Master's degree from Columbia Journalism School. A neurodivergent disability advocate, her passion for social justice has led her to start two disability rights groups on campus. The Columbia Journalism School Alliance of Journalists with Disabilities, which she founded and serves as president, is the first affinity group for students with disabilities at a journalism school. She also co-founded and is president of the Columbia Student Disability Network, an interschool disability justice space. A Columbia Health Student Health Advisory Committee representative and a J-School Welcome Ambassador, Leslie hopes to work for a nonprofit after graduation.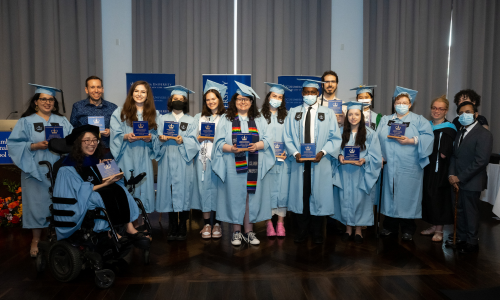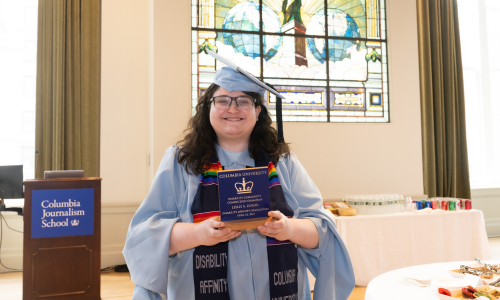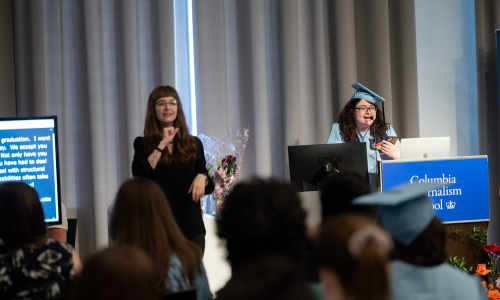 The World is my Oyster: Dismantling Stereotypes about Muslim Women in India through Storytelling
Project Details: This project will share stories of inspiring Muslim women of India through an illustrated children's book written by Sabah Usmani with Indian Muslim Women protagonists, creating a space for discussion at Columbia on the importance of effective storytelling in dismantling narratives. Sabah Usmani's children's book, The World Is My Oyster, will be the launching pad for a panel discussion with Muslim women leaders.
Grantee: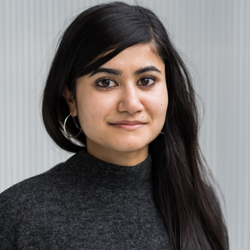 Sabah Usmani (she/her) is pursuing a PhD in Climate and Health at Columbia University's Mailman School of Public Health. She is an urban planner and interdisciplinary researcher from India who has focused on air pollution and health disparities, transportation, energy and water, and climate mitigation and adaptation planning in India, USA, Ecuador, and Malaysia. Her research interests include neighborhood influences on health and well-being, inequities in urban services and health, and applied urban analytics for health and climate policy in cities. She founded 6ftlove, a social media based advocacy platform to promote global solidarity during the pandemic through stories and illustrations. Sabah is also an Agent of Change in Environmental Justice fellow. Sabah has a Masters degree in City Planning from MIT and a Bachelor's in Science in Civil Engineering from Columbia.
Understanding the Racial Biases in Smart Voice Technology
Project Details: Emerging voice recognition and voice assistant technology often does not understand accents, culture-specific terminologies, or names that originated from languages other than English. This project will explore the underlying structural problems creating this inequity, explore potential solutions, and share the findings with the Columbia community. 
Grantee: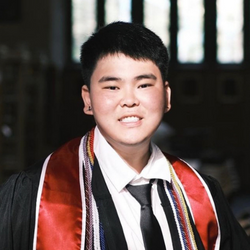 Tao Long (he/him) is a first-year Computer Science PhD student at Columbia, with a focus on human-computer interaction (HCI). He is advised by Dr. Lydia Chilton and part of the Computational Design Lab. Supporting users' behaviors and interactions through a human-centered lens, Tao's research focuses on designing and building productivity supports. Currently, he is researching the design of human-AI interactions with voice user interfaces (VUIs). Tao has great experience in conducting research with special user groups to understand how technology designs help amplify the voices of marginalized communities. Previously, Tao graduated Summa Cum Laude from Cornell University, where he received a Bachelor's in Science in Information Science and Communications.
Coalition of Occupational Therapy Advocates for Diversity Chapter
Project Details: The Coalition of Occupational Therapy Advocates for Diversity Chapter (COTAD) is a student-led group open to both students and faculty members within the University's occupational therapy (OT) program and profession who are focused on developing inter-professional skills, building community, and promoting Justice, Equity, Diversity, and Inclusivity (JEDI), through the lenses of anti-racism and anti-oppression. With this grant, COTAD will bring in guest lectures, and presentations to their monthly meetings and share resources with the Columbia community.
Grantees: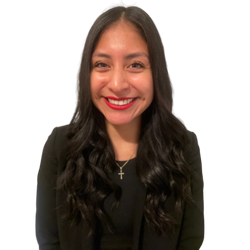 Jennifer Margaret Puac (she/her) is a second-year graduate student at Columbia University in New York. Originally from Brooklyn, New York, she resides in the Bronx and travels to and from the City to study and provide services in Occupational Therapy for communities in need. Jennifer's main objective is to provide underserved and marginalized communities with accessible and affordable quality care and resources for all necessities in life and to foster social and economic inclusivity. Born and raised in an immigrant household, she uses her experiences to address policies that are not holistic, nor sufficiently equitable, for communities impacted by injustices. She leads Columbia's Coalition of Occupational Therapy Advocates in Diversity Chapter, and takes part in Columbia's Anti-Racism for Medical Education Coalition.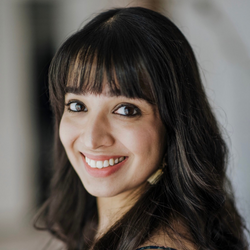 Azmina Panjwani (she/her) is pursuing a Masters in Occupational Therapy with a focus in geriatrics. Originally from Chicago, IL, Azmina worked in nursing homes and retirement centers in the city to promote social and emotional health in older adults. She is focused on creating avenues to help older adults age positively and reduce barriers to mental health resources. Through Columbia University's Coalition of Occupational Therapy Advocates in Diversity Chapter, Azmina aims to use her experience in mental health and knowledge of occupational therapy to promote leadership, inclusivity and equity for students of color throughout the Columbia campus and broader NYC community. 
Racism and Health: A Critical Appraisal and Shift toward Anti-racist Action
Project Details: This project will develop an elective course to prepare medical students at Columbia to better incorporate anti-racist practices in their future careers as clinical practitioners, advocates, and leaders. Opportunities to engage critically with racism in healthcare are more prominent in the pre-clinical semesters of the medical school curriculum but are rare for medical students in their final year of training. This project seeks to address that gap by designing a course tailored to medical students in their final year.
Grantees: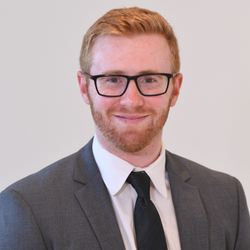 Spencer Dunleavy (he/him) is a fourth year medical student at Vagelos College of Physicians and Surgeons. Before Columbia, Spencer received a Rhodes Scholarship to study education and epidemiology with a goal of using medicine, public health, and education to push for racial and socioeconomic health equity. In 2022, he helped to develop and co-lead a data science and health equity course for all first year medical and dental students at Columbia. He will be entering residency in family medicine to become a primary care physician in underserved communities like the ones that raised him in Philadelphia.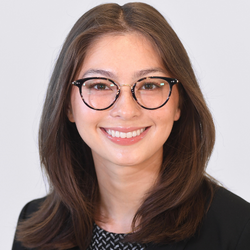 Grace Pipes (she/her) is a fourth-year medical student at Columbia University. As an undergraduate, she co-founded a student-led organization that trains students to serve as abortion doulas for a diverse patient population at two local abortion clinics. Being an abortion doula led her to a career in medicine with a particular focus on reproductive justice. At Columbia, she helped lead multiple groups focused on reproductive justice, gender equity, and harm reduction clinical practices. She is currently an Equity and Justice Fellow working on anti-racist curricular projects at the medical school. She will be entering residency in obstetrics/gynecology with a plan to provide anti-racist family planning services in her future practice.
Neurodiversity Awareness Day @ Columbia
Project Details: To increase awareness and acceptance of neurodevelopmental disabilities and support neurodivergent individuals at Columbia and beyond, Neurodivergent at Columbia will host Neurodiversity Awareness Day – a day full of informational virtual seminars to educate the Columbia community about autism, ADHD, learning disabilities, and other associated conditions. This day will explore what it means to be neurodivergent, how to uphold and establish accommodations for neurodivergent people in education and careers, the intersection of race, gender, and physical disabilities, and the importance of including all neurodivergent voices in research and practice.
Grantees: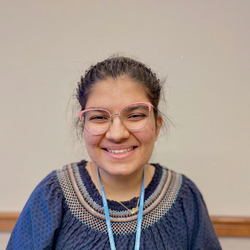 Ara Bakhteyar (she/her), is an undergraduate student at Columbia University's School of General Studies, pursuing a degree in Biophysics. She serves as the co-founder and co-president of Neurodivergent at Columbia University and is deeply dedicated to raising awareness and promoting acceptance of neurodevelopmental disabilities. Additionally, she is committed to providing support to neurodivergent individuals at Columbia and beyond. Throughout her studies, Ara has been actively involved in various research projects and was awarded the Summer Undergraduate Research Fellowship (SURF) for her work on investigating the impact of periodontal diseases on the development of neurocognitive disorders. Currently, she works as a research assistant at the Department of Mechanical and Biomedical Engineering, where she is exploring the micromechanical properties of human uterine layers related to implantation disorders.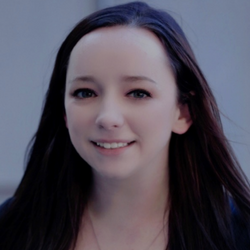 Juliette Gudknecht (she/her) is a graduate student in the Applied Statistics MS program and a graduate research assistant in the Intellectual Disability/Autism program at Teachers College. Her research focuses on autism in special education contexts. Beginning this Fall, she will pursue a doctorate focused on Intellectual Disability/Autism. She demonstrates a strong commitment to the neurodivergent community. She is co-founder and co-president of Neurodivergent at Columbia, a newly established club on campus. She also operates her own non-profit organization, the Autism and Neurodivergency Advocacy Association.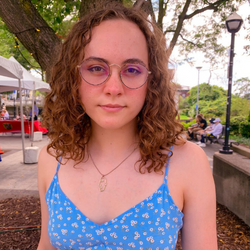 Maycee McClure (she/her) is an undergraduate student studying Neuroscience and Behavior at Columbia College. She is on the executive board for the "Neurodivergent at Columbia" club and enjoys creating a conducive social environment for neurodivergent students, as well as discussing neurodivergent advocacy. She works as a research assistant in the Living Lab with the Psychology Department, studying motion perception and developing new performance measures that can more precisely describe differences in processing abilities between various groups. Maycee has a range of interests in applied research, from autism spectrum disorders to animal conservation, and is excited to explore work in these areas after graduation!
Caste and Policymaking 
Project Details: Like race, caste segregates the population in society and was/is used to perpetrate oppression, exclusion, unequal and discriminatory systems. This project will examine caste and the importance of policy making for dismantling this system of oppression through a series of short videos. The video series seeks to educate the broader Columbia community, with a special focus on the many policy students at the School of Public Affairs who come from India and who will become India's policymakers in the future.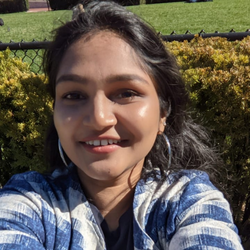 Prachi Shahare is a second-year Master of Public Administration student specializing in energy and the environment, with an emphasis on data analysis and quantitative analytics. She has previous experience working on various schemes and projects for the state government of Maharashtra in India. She hopes to work on policies and projects that focus on sustainable and equitable development.