The University's recognition of Indigenous Peoples' Day builds upon earlier steps to honor the Indigenous peoples who have lived on the land upon which Columbia is built. In 2016, Columbia officially recognized the Lenape people who lived in this area before and during its colonization by placing a commemorative plaque on University grounds.
With these and other efforts, we hope to make this community more welcoming and inclusive of all current and future Native and Indigenous student scholars, faculty and staff.
Upcoming Events
Indigenous Representation in Media
Monday, October 11, 6:00–7:30 PM
From Reservation Dogs to Rutherford Falls, Native American representation is on the rise. What does this mean for the community, what's the significance of taking control of one's own narrative and how can this be more than a moment? Listen and interact with professor and media leader Joely Proudfit. Join Multicultural Affairs and Native American Council for their annual Ella Cara Deloria (1915 TC) lecture, a prominent Yankton Sioux educator, anthropologist, ethnographer, and linguist.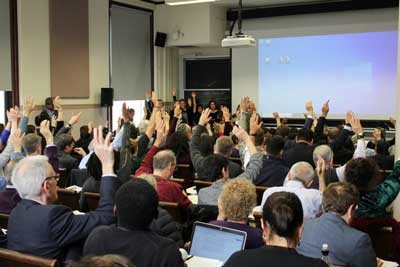 In an eventful and historic plenary, the University Senate passed a resolution to recognize Indigenous Peoples' Day to be celebrated on the second Monday of October every year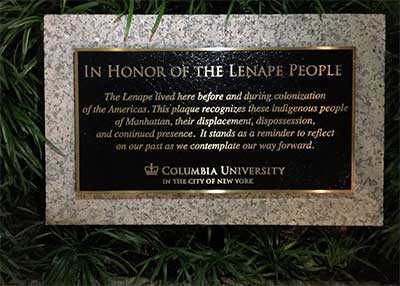 To honor those who occupied territory in Manhattan before the colonization of the Americas, the Native American Council, Office of University Life and Office of Multicultural Affairs unveiled a plaque dedicated to the Lenape people in an Indigenous Peoples' Day ceremony.