Campus Conversations is a dialogue-based initiative from the Task Force on Inclusion and Belonging at Columbia that's about making friends and building community through real conversation. It offers students a way to talk about identity and community with peers, friends of friends and others across campus. 
Interested in participating? Check out the various ways to get involved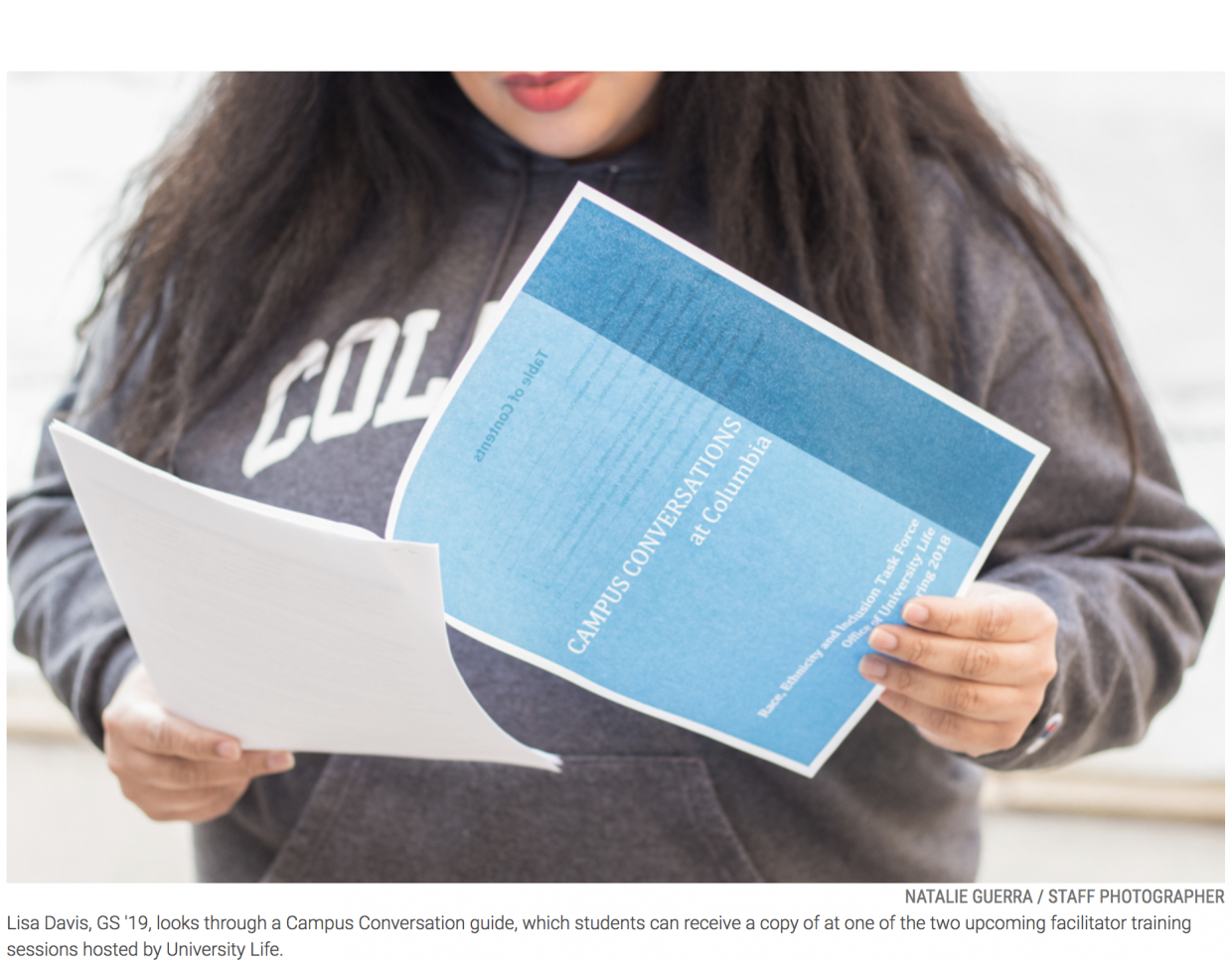 Columbia Spectator: With pamphlets and student volunteers, University aims to start conversations on race
Read what General Studies and Columbia College students had to say: "It starts off with very, very dedicated students...If they hold a conversation and five people come, and even one of them is interested and excited, it can move from there." To see more, download this PDF.